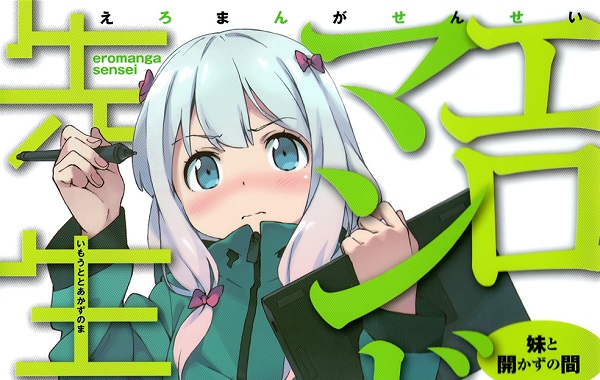 After the massive popularity (and controversy) generated from Oreimo, the creators began a new brother-sister light novel series for their fans, which will soon be getting its own manga nearing the end of this month.
The creators, Tsukasa Fushimi and Hiro Kanzaki, announced the manga adaptation whilst attending the anime event Machi Asobi in Tokushima; it will be published in the latest issue of Dengeki Daioh magazine which will be released this month on the 27th. Not only is the manga going to be available to Eromanga fans, but the second volume of the LN will be released as of today.
Eromanga Sensei- Imoto to Akazu no Ma focuses around high-school student Masamune Izumi and his hikikomori sister Sagiri. Masamune is a light novel author who soon discovers that his own sister is the mysterious illustrator behind the extremely perverted drawings he uses within his stories.
Let us know what you think about the new series by leaving a comment down below.