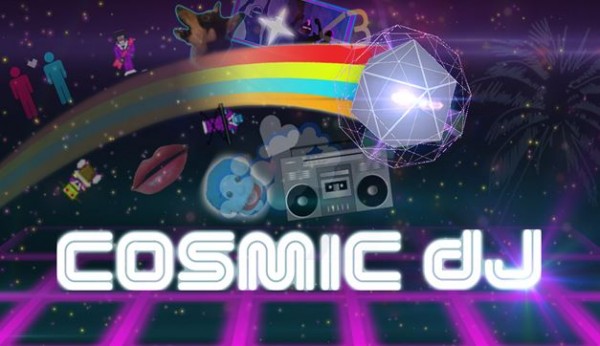 Cosmic DJ
Developer: Gl33k
Publisher: Devolver Digital
Platforms: Windows, Mac
Buy Now – $5.99 – Steam Store
Cosmic DJ is a music generator of intergalactic beats across a galaxy of madness. The bizarre and intriguing title, which originated on iPad last year, is currently available via Steam's Early Access Program for Windows and Mac. What is significantly different about Gl33k and Devolver Digital's game is the ability for players to create and share music with an eccentric cover artwork.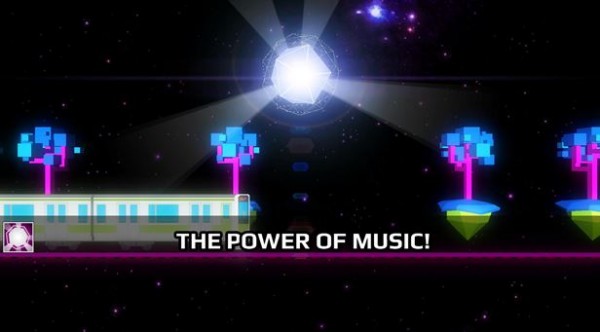 Music fanatics are invited to take on the role of Cosmic DJ – a robot who is driven by the power of music. However, bad vibes have surfaced within space because of the villainous STEVE4, who has hijacked the "Jamtennas." The campaign mode takes players on a crazy music adventure, with six missions (five currently available) for players to gain back control of the Jamtenna Network. In addition, there is a quick play mode for players who are more interested in doing their own jamming sessions. Based on the preview, it is fair to say that Cosmic DJ is better suited to casual gamers of all ages, who enjoy the art of musical improvisation.
In order to dominate the Jamtenna Network and defeat STEVE4, Cosmic DJ needs to get all the transmitters working again. The first task is to track down the drummer, keyboard player and guitarist of the Robot Band (who have turned away from their love of music for deadbeat jobs) and reunite the group by reminding them how sweet being in a band is. The next step is to resolve a lover's quarrel by returning to the happy phases of their relationship (gotta love that hang gliding date) and sending out good vibes with the power of love. The third objective is to re-establish the power of friendship between two best mates by building music around their most fond memories (can't go wrong with laser skating). The fourth goal is to reassemble the space corgi, 'Potato', who got blasted to bits when STEVE4 sent out bad tunes through the network. The final mission is a showdown with STEVE4 at a dance party, with the power of the Jamtenna Network it is impossible to lose.
The gameplay is very basic, mainly because it is more improvisational than technical. Players are given the choice of several groovy instruments, including; keyboards, guitar, drums and voice samples to sequence into their 32-beat mixed jams. For each mission there is a particular set of diverse and funky sounds that work really well, such as; attack rave, slap bass, girls gone mild, synth ping, dog life, horse laser and saw floor. Using the keys Z, X, C and V (also A, S, D, F works) which are displayed on the four pads, players can tap their own beats. Alternatively, players can also use a grid sequencer, with the click of the mouse to create the perfect rhythm. On the off-chance you don't like the combination of sounds; you can clear what you have done and start over as many times as you want to.
Once the set bar of the jam metre is reached, players can submit their creations. The best part is that once each Jamtenna is repaired, Cosmic DJ can listen to their combined recordings and convert their tracks into an MP3 file that can be shared via SoundCloud. This feature allows players to form their own collection of Cosmic DJ hits for future stardom. While the song recording is in progress, players can design their own cover artwork using a range of themes, drawing and sticker tools to personalise the new track.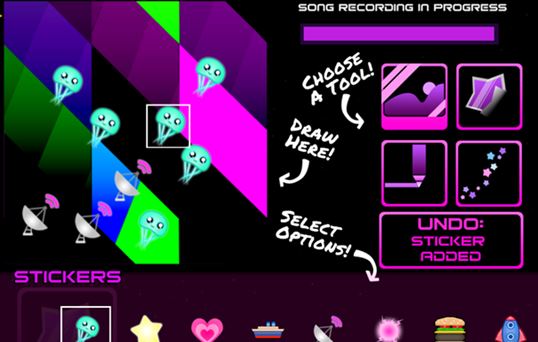 As there is no differentiating factor in the looping process of gameplay, players are confined to creating songs in a very repetitious environment. It would be nice to see a multiplayer component, which would enable more players to jam more competitively and get more out of the Cosmic DJ experience. Having a wider network of players creating songs together would not steer the focus away from the joys of embracing music.
Cosmic DJ is defined foremost by the intense audio and visuals on display. To be completely honest, the radiating flashes of unclear animations of the 3D digital world were extremely disorienting and dramatized considerably, for the one-dimensional storyline. With the overlapping sound mixing and overwhelming visuals, it was more challenging to keep my eyes on the screen than anything else. In terms of audio, the robotic voiceover could be improved, as well as the "cheesy" dialogue. For example, in the mission to do with the lover's quarrel, the DJ says, "Sometimes people don't realise that love IS like a video game. There are challenges, you can level up and you can make a nice coat out of wolf pelts." Nevertheless, the music making instruments are great fun and player's will find that each song they create is incredibly unique.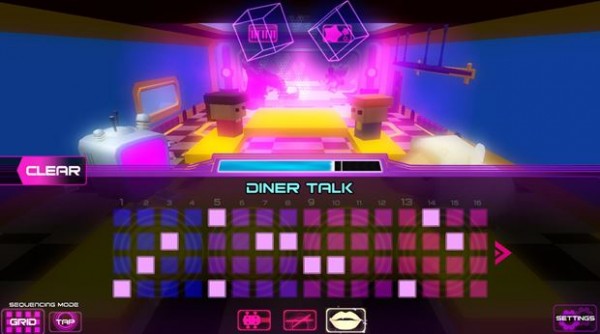 Cosmic DJ still needs some fine-tuning before the game is officially released. The storyline is underdeveloped and does not add to the rhythmic experience; rather it serves as background imagery for players. The developers might want to consider expanding the game for multiplayer functionality, with the ability for online players to vote on the best jams. While the game is still in the early stages of development, it is currently up and running for play on Steam. For those who prefer games that focus primarily on being fun and silly, than Cosmic DJ is definitely a track on the to-do list.