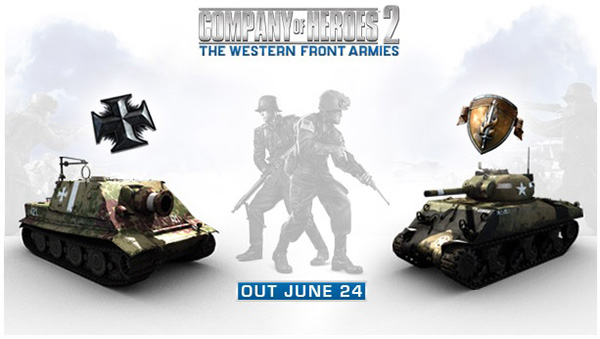 SEGA has released the first gameplay trailer for the upcoming standalone package which brings back the familiar Western Front to Company of Heroes 2. The video also reveals a June 24 release date so make sure to check it out below!
The Western Front Armies adds two new factions – the US Forces and the German Oberkommando West. Each army has new gameplay options, infantry, team weapons, vehicles, abilities and upgrades that will fight on eight seasonal multiplayer maps.
The pack will also add an "extended progression system" which isn't detailed upon further other than it will introduce "unique content". Those who preorder the DLC will net themselves two vehicle skins with matching profile faceplates.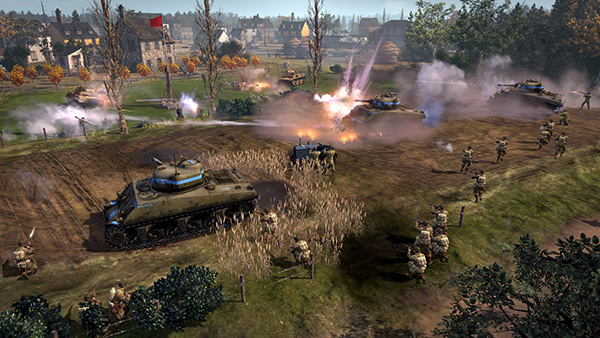 Interestingly enough, the DLC will be standalone, meaning that purchasing one of the two armies gives you access to multiplayer content such as all 23 maps but limited to the one army. Described as a minimal entry point, it should see new players jumping in and trying out the strategy game.