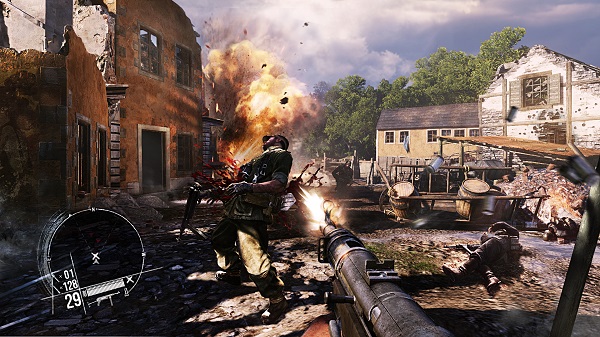 Square Enix and CI Games, the developers of Lords Of The Fallen, has just released their latest story trailer for their upcoming WWII first-person shooter, Enemy Front.
The trailer is in the perspective of Robert Hawkins, a war correspondent that fights hand-in-hand with the resistance fighters that are opposing the Nazis in Germany, Norway, France, and the Warsaw Uprising in Poland. This new first-person shooter will be set during World War II. You can take different approaches to every situation. Whether you want to go in as Rambo or stealthily dispatch your enemies one by one without being spotted, there are different ways to complete your mission.
Enemy Front will be available on the PC, Xbox 360, and PS3 on June 13th. Make sure you check out the trailer below!