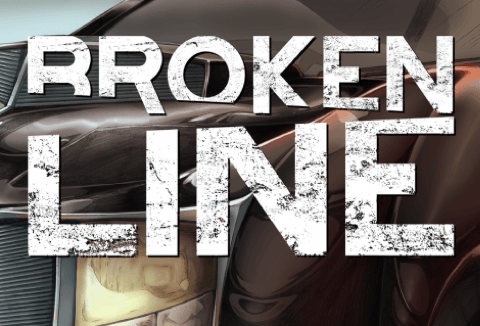 Comixology alongside Gestalt Comics are extremely excited to announce that tomorrow they will be releasing the first issue of the Australian comic book series "Broken Line". The comic – written by Andrew Constant ("Torn") and illustrated by Emily Smith ("Unmasked") – follows the story of a man and his car as they do their best to survive in the harsh post-nuclear apocalyptic landscape of Australia.
In a Nuclear Apocalypse, where the otherworldly has begun to seep in, two men are drawn together; but is it to fight, to kill, or to save?
The comic will only be released digitally on the 21st of May (tomorrow) through the Comixology and Gestalt Comics websites both of which you can get to by clicking on their respective names. The issue will go for $1.99 so you've got nothing to lose by buying a copy and trying it out, though if you're not convinced we've provided a few "Broken Line" preview images below.