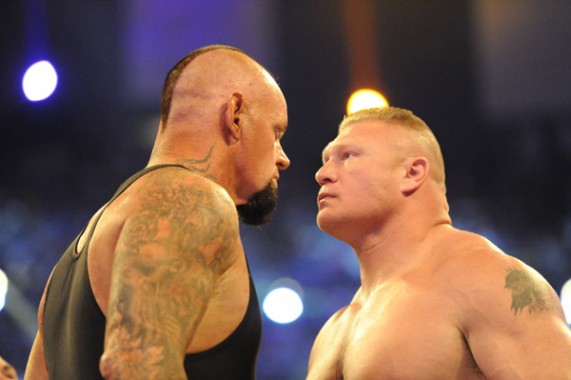 SPOILERS FOR WRESTLEMANIA XXX BELOW:
In case you hadn't heard already, 21 years of history was washed away over the weekend as Brock Lesnar pinned The Undertaker 1-2-3 in the center of the ring at Wrestlemania XXX. However, the legendary undefeated streak wasn't the only record that was broken in New Orleans.
The Super Dome is a massive stadium that has in the past played host to the three-day Essence Festival in 2013 featuring Beyoncé. Well, WWE has risen to the top and managed to shatter the Super Dome's previous attendance record (held by the Essence Festival) by managing to get 75,167 people through the door and into the arena. That was 75,167 attendees sitting in stunned silence when the Undertaker was pinned, and 75,167 chanting "YES, YES, YES!" as Daniel Bryan took his place as the new WWE World Heavyweight Champion.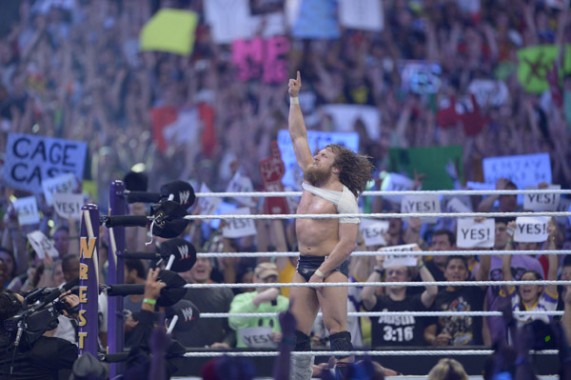 Despite the impressive turnout, it still only ranks 5th on WWE's highest-attended Wrestlemanias, following:
93,173: WrestleMania 3, Pontiac Silverdome, Pontiac, Michigan, March 29, 1987
80,676: WrestleMania 29, MetLife Stadium, East Rutherford, New Jersey, April 7, 2013
80,103: WrestleMania 23, Ford Field, Detroit, Michigan, April 1, 2007
78,363: WrestleMania 28, Sun Life Stadium, Miami, Florida, April 1, 2012
75,167: WrestleMania 30, Mercedes-Benz Superdome, New Orleans, LA, April 6, 2014
Were you watching the event? Let us know your stand-out moment in the comments below, and be sure to check out our CC Powerslam podcast, where the guys will be sure to have a lively debate on the event. Wrestlemania is moving from New Orleans across to Santa Clara, CA in 2015, so stay tuned to Capsule Computers for all the WWE news as it becomes available.