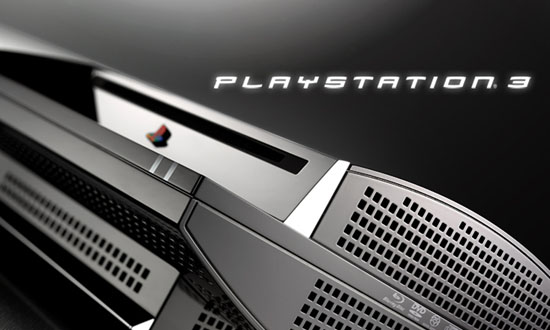 As I'm sure most people know, the fourth season of the ever popular Game of Thrones series will be premiering on Monday the 7th of this month on Showcase (or on Sunday the 6th for any of our Yankee readers). Our review for the previous season can be found here. Once more will millions tune in to see the intrigue and plotting unfold in the mythical land of Westeros, where undead white walkers rise to terrorise the living and boy kings kill with impunity…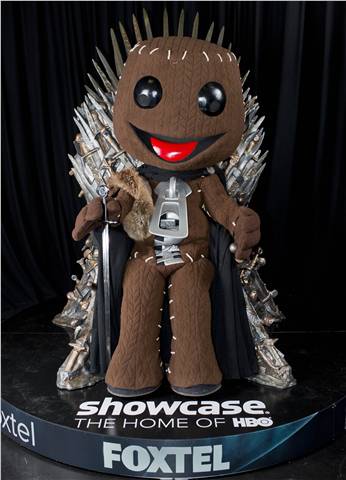 To coincide with the start of the new series, Sony Computer Entertainment Australia (SCEA) called the banners of various news media outlets together for a suitably medieval feast. Meat off the bone and wine by the barrel was consumed as the Sony hosts announced the new addition of Foxtel Play to its entertainment options. The new service, launched on the 1st of April, will allow those who own a PS3 to subscribe to Foxtel Play's service by using their Playstation Network (PSN) account and pay for access to content on a month-to-month basis. There will be a special rate for those who sign-up withing April for the first three months of their subscription (A number which mysteriously lines up with the run of the latest season of Game of Thrones– *wink*). This app will also be available for PS4 at a point in the near-future, but as of writing is yet to have a concrete date announced and users will be required to have a broadband connection to fully enjoy the service.
It was after the official speeches and before I had consumed too much wine that I confronted SCEA's Managing Director, Michael Ephraim, at butter-knife point (in keeping with the Game of Thrones theme). I (politely) discussed with Mr. Ephraim a number of topics including the direction of the PlayStation consoles towards more holistic entertainment hubs.
Sony has in recent times moved to position and market its product as less of a specialty 'games console' and more of a broader-reaching 'entertainment device'. This move has been echoed by Microsoft in their own products, but theirs is a story for another time. Some aspects of the gaming community have been made anxious by the decreased emphasis on video games which this marketing portrays for what should be first and foremost; a video game console. It is these concerns about the PS which I voiced to Mr Ephraim.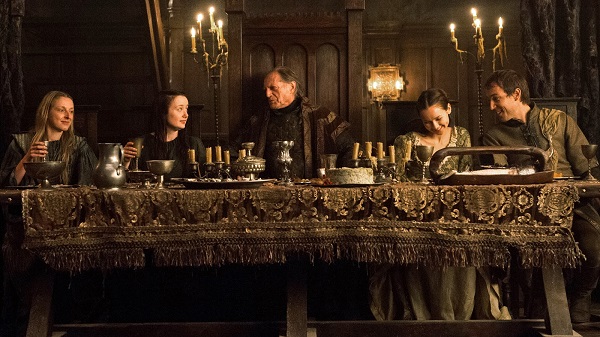 Ephraim spoke calmly and he spoke eloquently. It was clear to see that I was but one amongst many journos who had gotten too brave on booze and cornered him at a press event. He explained that PlayStation catered to those who wanted a 'sit-back entertainment experience'. The sort of experience which involved relaxing in a lounge room with surround sound and a triple-digit-inch screen. This was the trump card which the Playstation console could provide its audience to compete with traditional streaming on a computer (with its puny localised sound and double-digit-inch screen) and a feat which was now available with greater ease thanks to the aforementioned addition of Foxtel Play in Australia.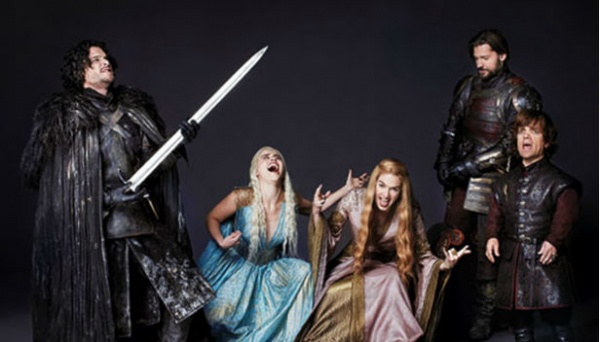 Furthermore, he added in between mouthfuls of trout, lamb, chicken, and beef (seriously, there was a LOT of meat at that event), the PS's increased diversity was meant not to lose focus on gaming in the process, but to unify and streamline the entertainment experience in the lounge room. With an increasingly technologically complex world, entertainment has grown to become similarly complex with separate UIs accosting a consumer on their computer, smartphone, and smart TV. The PS seeks to cut this Gordian knot by providing a single system which can offer all these entertainment capabilities with a single UI to master. I admit, this line of thinking cut through my alcoholic haze and spoke reason to me. This Ephraim guy probably knew what he was talking about. Whether or not the PS will be able to fill this niche in the market will be seen in the future.
I unfortunately cannot remember what happened after I began grilling Mr. Ephraim about whether or not Sony had designs upon the Iron Throne of Westeros. I was informed afterwards that I had perhaps consumed too much Dornish wine, but I have a theory that I might have been poisoned. Well played Sony, well played…