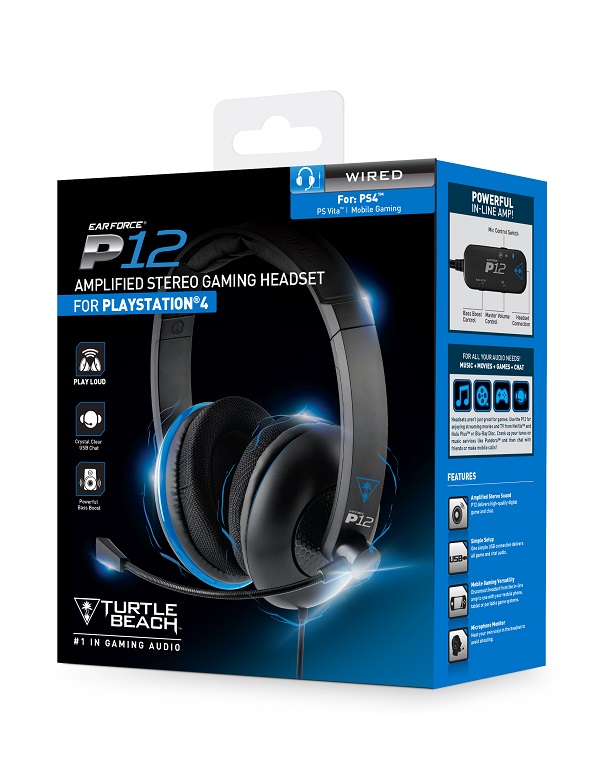 Turtle Beach announced at PAX East the latest addition to their line of headsets designed for the PlayStation consoles. The Ear Force P12 Amplified Stereo Gaming Headset is compatible with the PlayStation 4 and the PlayStation Vita. The P12 features a more powerful amplifier to help compensate for the changes between the PlayStation 3 and PlayStation 4. An adjustable bass boost function will allow users to turn up the bass for head rumbling action films and then turn it down for the competitive edge in Call of Duty Ghosts.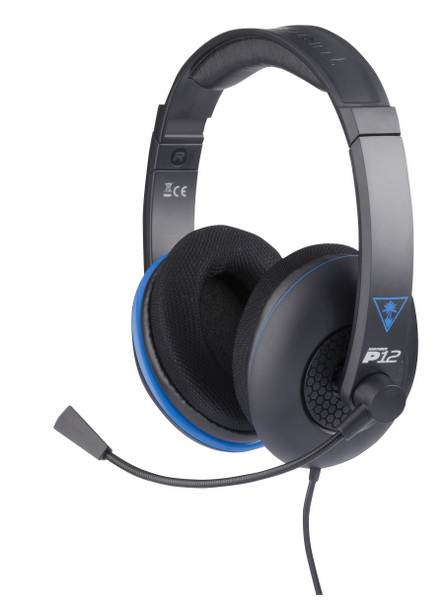 The microphone is adjustable and is monitored through the headset, so gamers know that their entire team can hear them, without disturbing the neighbours. The headset connects to the PlayStation 4 via USB. The in-line control unit/amplifier can be removed, allowing the P12 to be used with mobile devices like the PlayStation Vita.
No word on when the Turtle Beach Ear Force P12 Amplified Stereo Gaming Headset will hit stores and for how much.