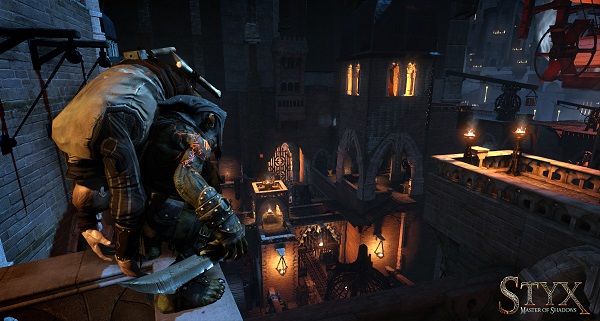 Styx: Master Of Shadows, the latest infiltration stealth title by Cyanide Studios, the developers behind Blood Bowl 2, reveals a set of screenshots for us all to see.
Players will take control of Styx, the goblin anti-hero whose mission is to climb the Tower of Akenash. The master assassin and part-time thief will use all of his skills to cross the guards unnoticed. As you pass the guards and progress through the level, Styx will have to move bodies and hide his trail as he sneaks past the guards. Humans, elves, orcs – all of which will be in Styx's way, in addition to a variety of other monsters and creatures.
Styx: Master Of Shadows is a PC stealth and infiltration game developed by Cyanide Studios and published by Focus Home Interactive. There's no set date for the title as of yet, but stay tuned for more information on Styx and his adventure to the top of the Tower of Akenash.