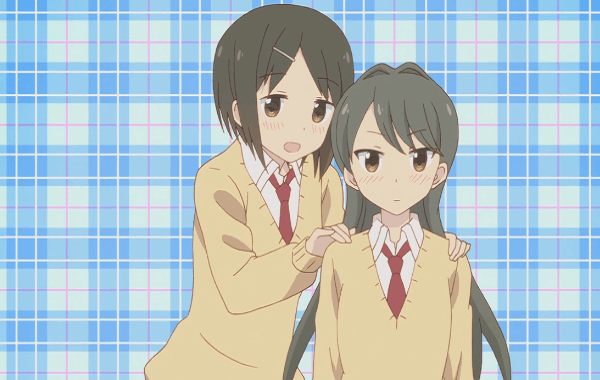 11A: The President is SumiSumi!
Remember the episode 10 extra where we got an introduction to the vice president of the student council? Well it's time you met the new student council president Sumi Otokawa, or Sumisumi for short (much to her annoyance, and to Ikenos' amusement). Now that Mitsuki is now longer president, Sumisumi is put in charge; the first task at hand is organizing a special event for the seniors' graduation ceremony. This proves to be a fairly difficult task due to the low budget of the closing down school. Ikeno then introduces Haruka to the president as she is planning the (no longer) surprise for Mitsuki and can offer some helpful suggestions, this includes walking up to the schools senior block and finding out what popular trends are occurring.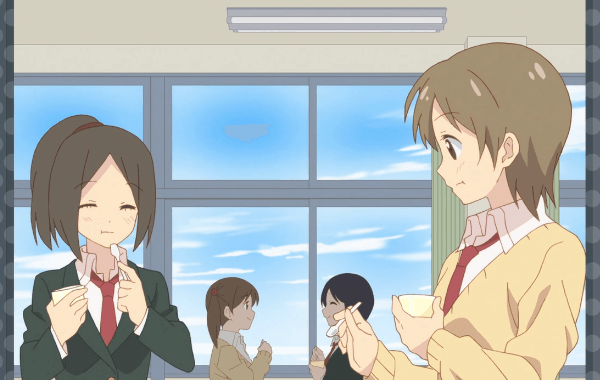 There is a great scene at the beginning of this half where Yuu is talking about how close she and Mitsuki have gotten recently; little does she know this is just so her older sister can inspect her from up close, a simple misunderstanding that leaves Haruka jealous. Apart from that scene I found the rest of the first half to be pretty dull, there is a good set up involving the seniors and eating pudding which will be looked at again in the second half, but what really bring out the suspense is within the last five minutes.
After the new president and Yuu fondle Harukas' boobs, Haruka confronts Yuu on what it is she really loves, this leads to the most passionate kiss the couple have ever had. Once they finish their intense moment of intimacy they immediately freeze in fear, standing behind them in plain shock is vice president Rina and ex-president/Yuu's older sister Mitsuki.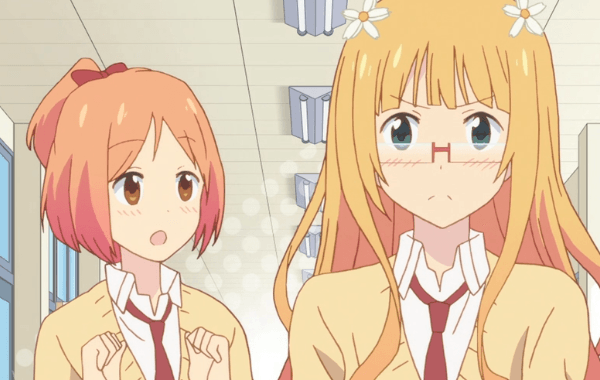 11-B Sakura-Coloured Truth
It's actually quite appropriate how Mitsuki; granted that given her usual reactions when Haruka Is involved, you would expect something more over the top. The build-up to Mitsuki finding out about the two girls was gradual and now that she knows the truth, she can deliver the appropriate protective sister justice… Haruka is no longer allowed to kiss Yuu, wait what?
Given her stand on lesbian relationships and the fact that her younger sister is involved in one, not being allowed to kiss (still being around each other is okay) doesn't feel like that strong of a decision. It could be argued that for Haruka and Yuu this is a major issue, plus considering the series itself didn't really dive into too much emphasis when dramatic issues were shown, not being allowed to kiss will be as dramatic as the anime gets (until the last episode). Despite what Mitsuki said, the girls do find a way to kiss each other in gym class by pretending to trip over whilst practising to dance. I did enjoy this part of the show however it wasn't because of Haruka and Yuu; Ikeno was asked by Mitsuki to watch over the two girls yet fails at monitoring them because of Iizuka blatantly showing off how good she is at dancing.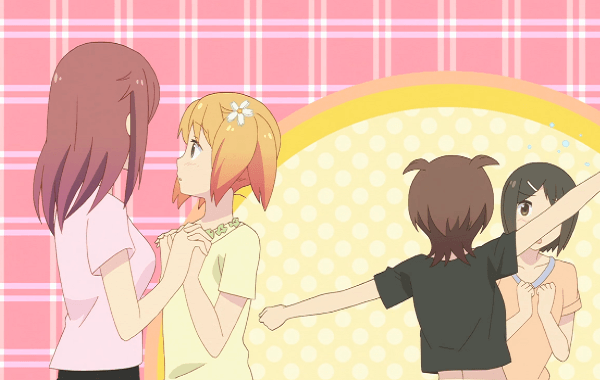 Gym class is only the first part of this story and it's time to move on to Mitsuki. During lunchtime, she decided to buy two green tea puddings and wants to eat them with Yuu, it is during this time Sumi appears and we find out why all the seniors are obsessed with eating the stuff. Rina once told Mitsuki that eating pudding helps you concentrate whilst studying, it may have been a joke but because Mitsuki started doing it the rest of the senior girls imitated this technique. It was shown in 11-A that the seniors were studying so it was only natural to assume the other girls want good grades, however they really only eat the pudding because they believe their boobs will become as big as Mitsukis' if they eat what she does. Not the best gag, but it was worth the brief build-up to the overall joke.
This story ends with Sumi and Mitsuki talking about Haruka; Sumi suggests that Mitsuki isn't being completely honest with how she feels and needs to say it out loud. This comes as a surprise to no one when Mitsuki admits that she is in love with Haruka. In all honesty I feel like this is a forced love triangle and is just unnecessary for the show; there were other ways to build up the drama between Mitsuki, Haruka and Yuu and this one doesn't work and is just boring. To be fair the last episode does take this to another level and ends on a good note, all will be revealed in the last impression post.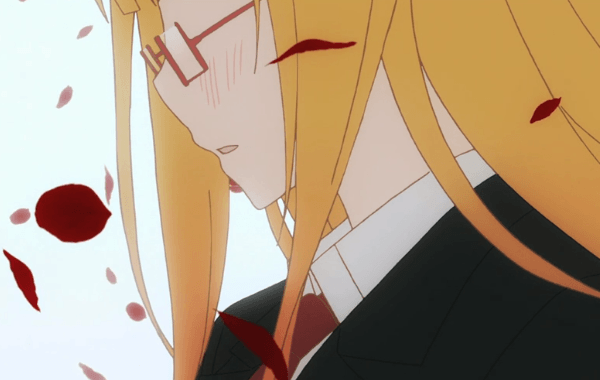 Sakura Trick is animated by Studio Deen and is currently being streamed, by Crunchyroll. Don't forget to check out our Anime Impressions page to see what shows the other Capsule Computers anime crew is watching this season.
Check out more Sakura Trick Impressions HERE.