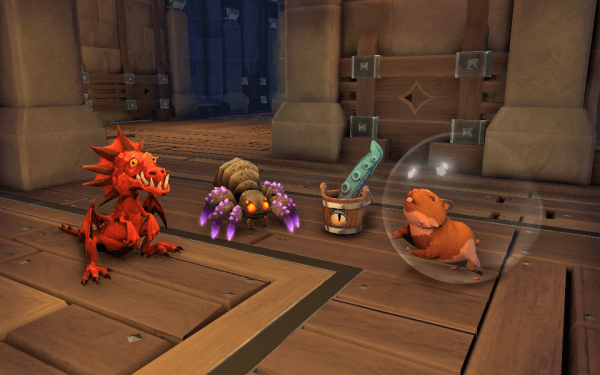 If you ever played The Mighty Quest For Epic Loot, you may have been left thinking that the game needed something more. If you thought that that something more was pets then you are in luck as Ubisoft have just announced that the game now has pets.
To celebrate and promote the launch of these wonderful creatures that are called pets, Ubisoft have released a trailer highlighting what a pet is and what a pet does. Pets are quite useful and can get you gold and the all too precious life force.
Be sure to check out the trailer for pets in Mighty Quest for Epic Loot below. Don't forget to sound off in the comments section below with your thoughts and opinions on the inclusion of pets into this game that previously did not have pets.