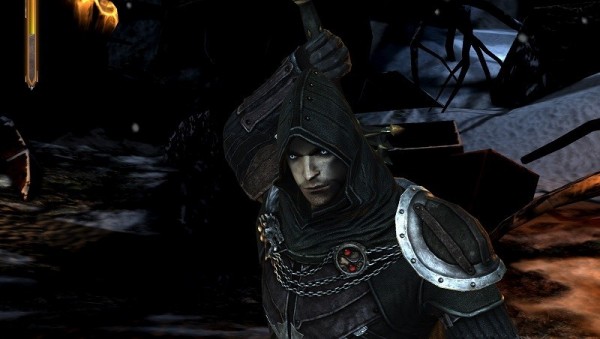 "Night is drawing a dark cloak over the Sunken Forest. You shiver with anticipation; with the darkness will come danger…". The Kai Lord 's adventure continues in Act 2 of Joe Dever's Lone Wolf: Forest Hunt, available now from Bulkypix on iOS and Android for $4.99.
In this second chapter of the Lone Wolf's epic saga, players will explore the frontier between the Kingdom of Sommerlund and the dreaded Darklands, face off against new and more powerful enemies including the fearsome Gourgaz, and uncover the truth behind the attack on the village of Rockstarn from Act 1 of Joe Dever's Lone Wolf: Blood on the Snow, which, in celebration of Act 2's release, is free on iOS until midnight of April 10. The Android version will be priced at $0.99 until that date, and the Season Pass is also on sale for the same period of time at $9.99.
Keep an eye on Capsule Computers as we look to review Joe Dever's Lone Wolf: Forest Hunt.