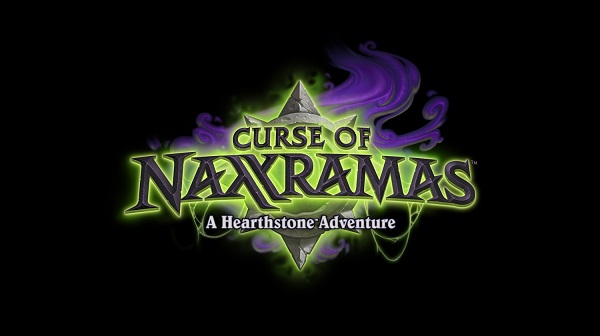 Following the official release of Blizzard's latest online card game, Hearthstone: Heroes of Warcraft, the team has announced an all-new game mode called the Curse of Naxxramas, the very first adventure for Hearthstone.
The Curse of Naxxramas is the single-player campaign set in the floating necropolis called Naxxramas. Using your deck of choice, players will have to make their way through the five different wings of Naxxramas, defeating bosses and earning cards along the way. At the end of each wing, players can unlock a chest that contains an all-new Legendary card to use at their disposal. This new content includes 30 new cards that can only be accessed through completing the adventure. Every boss will have their own unique abilities and minions.
The different wings will slowly be added to the game over the course of five weeks. The price of entry into Naxxramas will be payable through in-game gold or real money. Check out their official site here for more information.