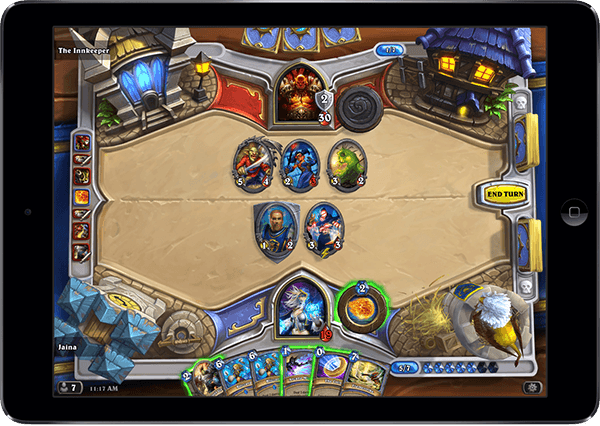 The popular free to play card game Hearthstone: Heroes of Warcraft is making the leap from PC to iPad. Canada, Australia, and New Zealand have the honour of of being first in line to download Blizzard's game. The PC and Mac version of Hearthstone: Heroes of Warcraft recently left beta with more than 10 million registered accounts.
"Instead of calling those folks up individually, we figured we might as well let everyone know that the global iPad rollout for Hearthstone has begun, and pretty soon it'll be available everywhere. The game is a natural fit for tablets—we encourage everyone to check it out on their couch, in their backyard, in a coffee shop… or anywhere else they take their iPads," said Mike Morhaime, CEO and cofounder of Blizzard Entertainment.
The game is available for free on iTunes. The worldwide release and Android version will be available soon.