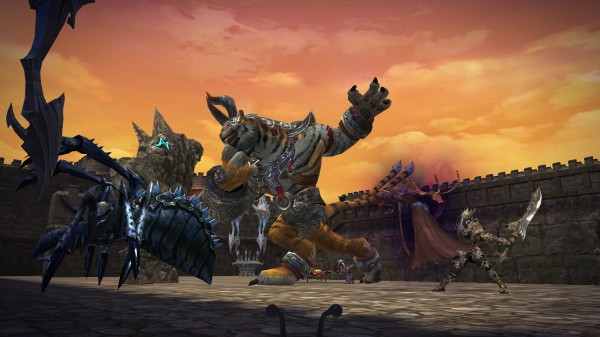 Playwith Interactive have announced the start date for the Open Beta of their free-to-play MMORPG Eclipse War Online. From April 24, simply being a member of www.playrohan.com will permit you access to participate in the Open Beta.
Those who were able to enjoy all the large living world, character transformations and exciting PvP action during the successful Closed Beta period will be happy to know that no data will be wiped in the transition to the Open Beta period. The developer is continuing to update the game throughout, with a brand new "Seoness" 3-lane PvP map on the way that will facilitate a MOBA-esque gameplay twist on the way. Also, they are assuring players that all in-game items can be obtainable through gameplay, boasting a complete "Play 2 Win" approach to F2P.
So if you're not already a member and are interested in experiencing a world where time of day and geographic location affect gameplay, and being able to transform into every species of beast and monster by collecting dropped Transformation Cards – of which there are over 700! – then sign up here and check out Eclipse War Online's teaser site.