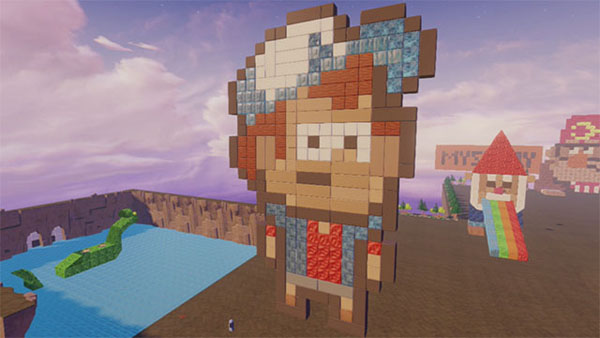 Grab the popcorn, pull up a chair and get ready to rock as it is time for this week's Disney Infinity Toy Box Challenge! The folks over at Disney are always working hard to bring the Disney Infinity fans a seemingly never-ending supply of brand new content in the form of new Toy Box Maps. There are five free maps for players this week, and if that wasn't enough we also have the Toy Box Countdown, showcasing the last week's winning entries, as well as some information about upcoming challenges and how you can be a part of it. So what are we waiting for!
---
TOY BOX COUNTDOWN
Today is April Fools, and that means that this week's Toy Box Countdown is all about pranks! From cruel ways to laugh at your friends to devious obstacle courses, this week's Toy Box Countdown has it all. check out
Touch The Light – Touch the light. Simple enough, right? Hint: Have patience and be observant in the spring room. Spring room? You'll see!

Sulley's Maze –

It's Prank Day at MU! Sulley has made a maze with a lot of pranks. Save 5 trapped students then prank Sulley back!

Prank 626 –

Brave the twisted teleporters and find the 4 spray paint cans so that Stitch can finish his "artwork".
Quest For Archie – Randall and the gang have pignapped Archie. Help Fear Tech rescue their mascot through the maze of awesomeness!

Gravity Falls –

Something weird is happening in Gravity Falls… well, more weird than usual. Mysterious monsters have pranked the town.
Let's take a bit of a closer look at these maps, as well as some tips and tricks for making your Toy Box the best it can be, with this week's installment of Disney Infinity: Toy Box TV.
Check out last week's videos here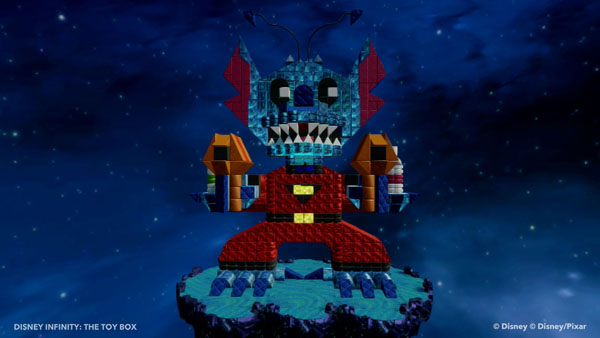 TOY BOX SUBMISSION CHALLENGE
This week's Toy Box Submission Challenge has been a long time coming. Time to reach into your wardrobe, call your fairy godmother and make sure your tiara is on straight for this week's Princess Challenge! Will you make the ultimate kingdom, or recreate your favourite Disney Princess film? No matter what your take on the theme is, make sure you get your creations to Disney.
As always, you can create and share your Toy Box creations though, using these instructions:
Xbox 360, PlayStation 3, Wii U
Bring up the Pause Menu and select "Online/Multiplayer."
Then select "Toy Box Share" > "Disney's Toy Boxes" > "Submit to Disney."
Follow the prompts. You'll be asked to give your Toy Box an original name and description. Choose carefully – they will be shown to everybody if your Toy Box is featured.
iPad
Bring up the Pause Menu and select "Toy Box Share."
Then select "Disney's Toy Boxes" > "Submit to Disney."
Follow the prompts. You'll be asked to give your Toy Box an original name and description. Choose carefully – they will be shown to everybody if your Toy Box is featured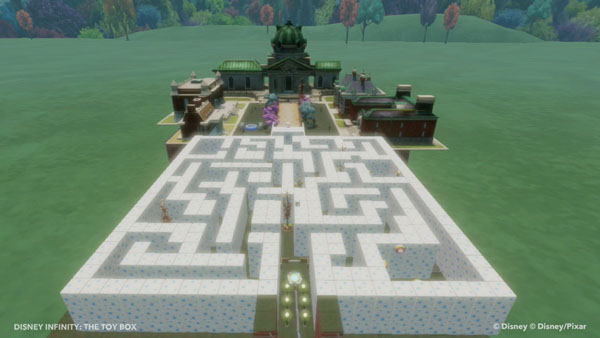 ---
That's it for the latest issue of Disney Infinity Toy Box Challenge and the end of another week of Disney Infinity updates for you guys. Make sure you get creating and come up with the best Toy Box to fit this week's theme to be in with a chance to have your masterpiece showcased around the world. Let us know your thoughts on this week's winners in the comments below and remember to stay tuned to Capsule Computers for all the Disney Infinity news as it becomes available