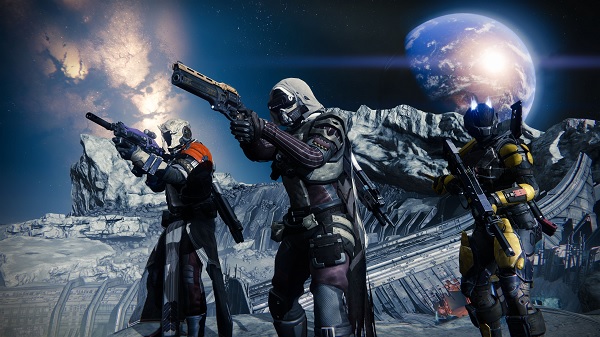 Destiny, one of the most anticipated shooters developed by Bungie, has revealed a trailer that highlights at least three classes, the Titan, Warlock, and Hunter.
Destiny is an upcoming MMOFPS developed by Bungie, who also created the popular Halo series, and published by Activision. The game will be an open-world MMOFPS, and will be set in a sci-fi mythic universe. The gameplay footage below will show you some of the classes and what they do. Also you'll get to catch a glimpse of the universe Destiny takes place in and some of the baddies you might encounter.
This captivating MMOFPS will be available on the PS3, PS4, Xbox 360, and Xbox One on September 9th. Destiny is also available for beta access soon on the PS3 and PS4. Make sure to stay tuned for more information on Destiny, and you can check out their official site here.