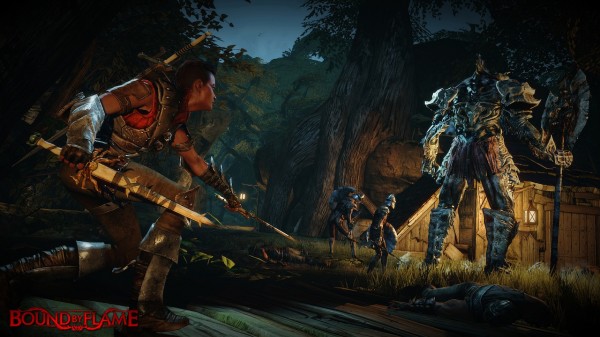 New screenshots from Spiders Games' upcoming multi-platform RPG Bound by Flame put the main protagonist front and center. You can check them out in the gallery at the bottom of this article.
Players can customise the look – gender, facial features, ethnicity and hairstyle – of their hero before embarking on an epic quest in pursuit of the Ice Lords. As the game progresses, new armors can be created and found, furthering customisation opportunities; your decisions and choices throughout your adventure also affect his/her appearance (the initial gender choice even changes dialog options).Examples of all this can be seen in the aforementioned screens featured below.
Bound by Flame releases for Xbox 360, PlayStation 4, PlayStation 3 and PC on May 9. Learn more about the combat system in this latest trailer.