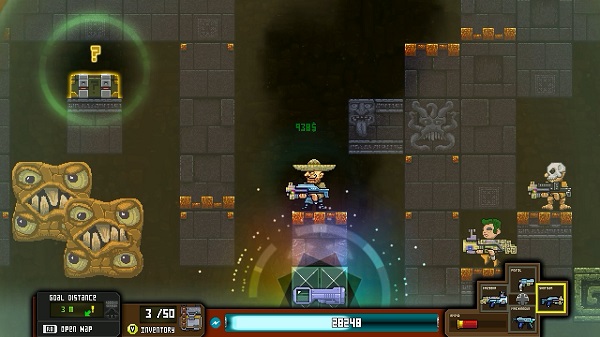 BANDAI NAMCO Games Europe today announced that their newest title Platformines is available on Steam across the globe (except for Japan. Sorry guys.)
Independent developers Magiko Gaming created this unique, old-school 16-bit title using the unique 2D engine that the indie devs created themselves. The game focuses on the game's heroes and their goal of trying to rebuild their spaceship. Every level is randomly-generated so that you'll never encounter the same area twice. Players need to be careful as they traverse this dangerous and hostile environment, one filled with traps, but also treasures. Weapons are also unique and all have their own stats and special abilities. Character customization is also a heavy aspect of the game that is sure to appeal to most gamers. You can completely alter your character's appearance, or also alter them with bonus items like wigs and hats.
This first partnership between Magiko Gaming and NAMCO BANDAI Europe Games brings about an exciting platformer title to the PC. Check out their Steam page here, and for more information you can head to their official site here. We've also received their latest trailer so make sure to check it out below.