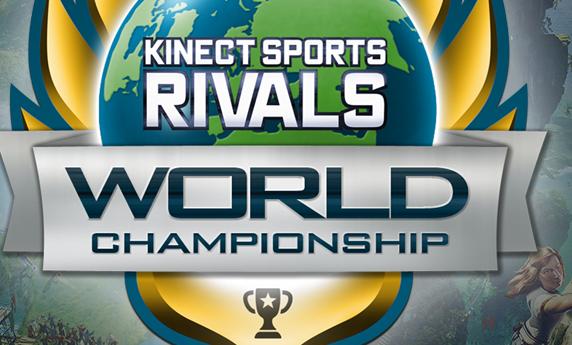 I hear your heart beat to the Newsbeat of the drums! It is that time of the week again where we gather all the latest, the greatest and he most exciting news from Microsoft HQ in the Xbox Newsbeat. Like always we have a handful of killer articles about the Xbox 360, the Xbox One and FINALLY we have one small snippet of news for Windows Phone! (I told you Windows Phone, that you would eventually get your time in the sun). So lets not waste any more time and get straight into this week's Xbox newsbeat.
Kinect Sports Rivals Kicks Off a World Championship
After announcing last week that David Tennant would be the voice of god for the upcoming Kinect Sports Rivals, I didn't think I could give any more exciting news… But I was wrong… Well sort of, it isn't about Tennant but it is still pretty exciting. The developers over at Rare have announced the first ever global motion-sports tournament; The Kinect Sports Rivals Championship!
The "Kinect Sports Rivals World Championship" will challenge players from around the world who have honed their "Kinect Sports Rivals" gameplay skills and award the grand prize winner with $10,000 in cash and a trip of a lifetime for two to one of four amazing destinations. The grand prize winner will choose one (1) trip, from one of the following vacation packages: a water sports adventure in Bora Bora, walking the Great Wall of China, trekking to Machu Picchu, or skiing the Swiss Alps.
Additional prizes include:
2nd Place:  USD $5,000
3rd Place:  USD $2,500
4th Place:  USD $1,000
5th – 11th Place:  USD $500 each
Linkin Park Partners with Team Dakota to Launch Interactive Music Video
So Project Spark is currently in its open beta stage and players all over the world are creating their own video games from scratch and sharing them online (I personally am working on a third person adventure based on The CW's hit TV show – Arrow). One such group of gamers that you may have heard of have combined music with the mechanics of the game to create an impressive and playable interactive video clip. Built by "Project Spark" developers Team Dakota in collaboration with Linkin Park, the game level "Guilty all the Same" features the new hit single and provide everyone with a remixable gameplay experience and audio remix station enabling them to build whatever they want.
Leveling Up Your Reputation: Notifications Coming Soon
When the Xbox One was announced, we were told hat there would come a time where you were matched with other players online based not only on your skill level, but also how good or bad your reputation is. Well now that time is finally on us, as Microsoft have given us the newly revamped reputation system. The system is now broken into three categories:
Here's what the reputation levels mean for you:
"Good Players" – The majority of gamers will fall into this level. As we've said before, we have plans to introduce rewards for good behaviour and look forward to sharing more in the future!
Warnings for "Needs Work" – Beginning this month, some players will start receiving reputation warnings as their reputations drop due to feedback from the community. The purpose of these communications is to remind players about their effect on the community and encourage them to have more positive interactions. These warnings are based on community feedback collected since Xbox One launched.
Penalties for "Avoid Me" – If players do not heed warnings and continue to have a negative impact on other players and the Xbox Live community, they will begin to experience penalties. For example, people with an "Avoid Me" rating will have reduced matchmaking pairings and may be unable to use certain privileges such as Twitch broadcasting.
New Apps Added to Xbox: MLG and MLB
In the wake of the 2014 MLB series kicking off in Sydney Australia last week, Microsoft have also announced that the MLB app is now available worldwide on Xbox 360. You wont miss a moment of the exciting pitching, swinging, running and catching action after you've downloaded this sucker onto your console.
If baseball isn't your thing, then how about professional video gaming? MLG has also joined in on the fun and will be streaming content straight to consoles from today. Kicking off the app is the Call of Duty Championship which will be taking place from the 28th-30th.
"Warface Xbox 360 Edition" Continues the Battle in Open Beta
Rejoice! Crytek and Microsoft have finally brought the popular Warface to the Xbox 360 platform. Well in faitness, the game has been on the platform for a little bit now but only as a closed beta. Starting fromt his week that all changes as Warface moves into open beta! This is available as F2P for anybody with an Xbox Live Gold subscription and has you pitting your soldiers against others for online superiority. It is also important to note that any Experience points, currency, rewards or unlocks earned while in the open beta will be transferred into the final game.
Halo: Spartan Assault": Steam Launch and Windows 8/Windows Phone 8 Price Update
One last small Windows Phone update to round off this week's news; from April 3rd-9th, players with Windows Phone or Windows 8 can grab Halo: Spartan Assault for $2.65. After this, the standard price for the game will become $6.65.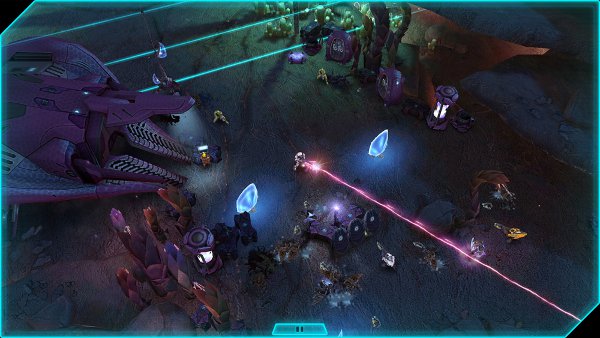 ---
So that's it for another installment of Xbox Newsbeat. Make sure you drop us a line in the comments below about your highest score in Linkin Park's new game/song hybrid and to stay tuned to Capsule Computers for all the Microsoft news as it becomes available