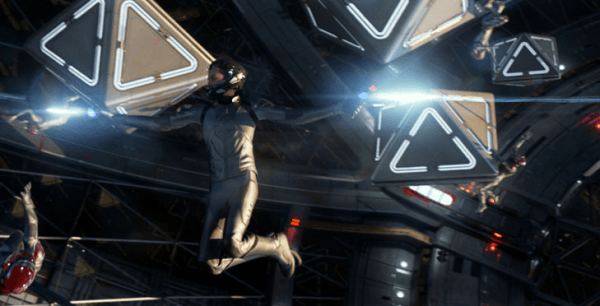 We are pleased to have three new Icon Home Entertainment film packs to giveaway, each of which includes a copy of sci-fi epic Ender's Game and the debaucherous and controversial Filth on Blu-ray. Please Note: Filth is rated R 18+. You have been warned! Click through the links above for our respective reviews.
To enter, please answer the following request in our comments section below.
Tell us the most horrendous, horrible, stupid or irresponsible thing you have done in your life? (Not necessarily "filthy"… let's keep this PG. And nothing incriminating, of course….)
This competition will close on April 9th. Make sure you use a valid email when you register with Disqus before posting your comment so we can email you if you are one of our winners. If you choose to enter by logging in with your Facebook account, your email is not required.
Our thanks to the fine folks at Icon Films for enabling this competition, and good luck to everybody!
**SPECIAL NOTE**
Competition is open to AU Residents only.
Follow us on :

 Twitter | 

 FACEBOOK | 

 YouTube | 

 Google Plus | 

 RSS
Check out our other Competitions here.