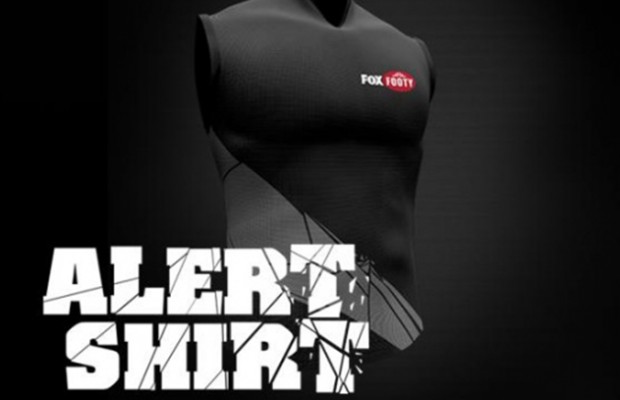 In an effort to get more Australian's to sign up to their pay TV service, Foxtel is currently holding a promotion that involves a cheaper rate, bonus channels and one other very unique extra called the Alert Shirt, a regular looking AFL guersey with a big difference. Created by CHE Proximity, the Alert Shirt looks to capitalise on the wearable techonology trend, advertising the ability to physcially connect you to the game with real time stats and actions translating into exhaustion, pressure, impact, frustration and adrenaline. All this data will be received through a simple mobile Bluetooth application that you install on your phone, with the Shirt being powered through a lithium battery.
This is definitely exciting for sports fans and is a huge step forward in creating an immersive experience, but it doesn't take much imagination to begin thinking about all the exciting implications this kind of wearable tech could have for gaming. The current technology being implemented in the Alert Shirt to feel the intensity of AFL football with real time stats could easily be transferred to the sports games we know and love such as FIFA, 2K and Madden. Imagine the feeling of force after you block an attack from an enemy or the rush of adrenalin when you land a 10-hit combo. How about a heightened sense of pressure when you and your opponent are both close to death or a feeling of exhaustion after you've sprinted too long so you and your character both have to rest. The possibilities are endless, especially when you consider this type of technology could one day be paired up with other wearable inventions such as the Oculus Rift.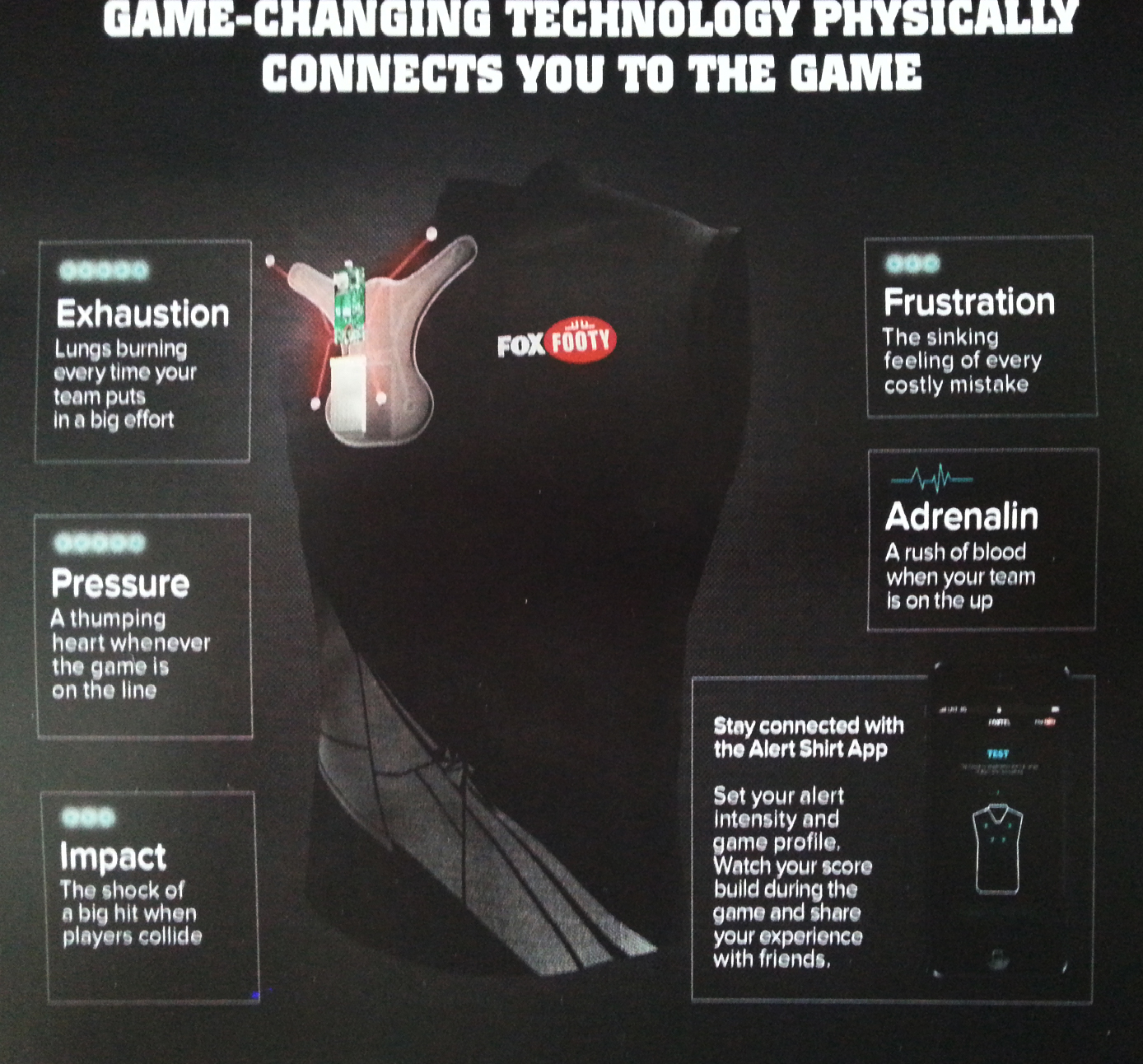 We've seen interactive peripherals be successful in the market before. The plastic guitar and drum kits from the likes of Guitar Hero that made you feel like you were in a rock band or the humble Wii Remote that provided a way for casuals to easily get into a game and feel like you were playing Tennis or Golf without ever leaving the living room are just two recent examples that come to mind. We've also seen some pretty abysmal failures such as the Nintendo Power Glove or ROB, which were probably just way too ahead of their time. Whether this interactive tech succeeds or fails will be based on how immersive it can be and how well developers can design the experience to match the on screen action.
The excitement and technology is now here for game developers to utilise and now it's up to a major company to dive in and take the risk (my money's on Nintendo). It's not hard to see a Kickstarter based around this also being a great success. So let your imagination fly and let us know your ideas for how this technology could be used in games in the comments below. You can also watch the featurette below to see the technology behind the Alert Shirt in action.