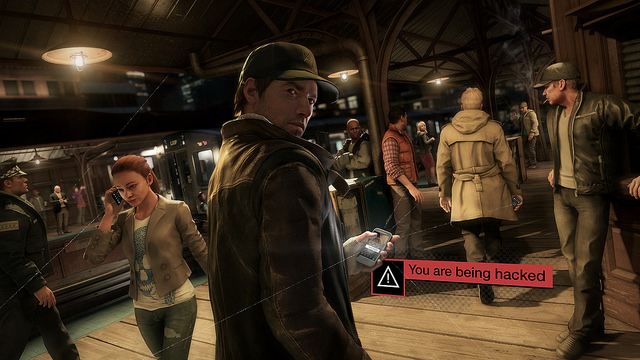 Via its Australian Classification Board listing, it has been confirmed that Watch_Dogs will be rated R18+ upon release in Australia this May 27th.
It now references "sexual violence and sex scenes", which seems to be referring to additional content added since the delay and is the apparent reason for the MA15+ to R18+ re-classification. Ubisoft wrote up a new entry in their UbiBlog that discusses why the highly anticipated title was delayed in the first place, what exactly "extra polish" entails in this exasperated instance, and how different the final product will be due to the extended development time with a few specific answers. Creative Designer Jonathan Morin also revealed the length of the title, answering a curious fan on Twitter:
@vytla102 I would say the average player which does free roam a bit tend to reach the end within 35-40h. But doing everything is close 100h.

— Jonathan Morin (@Design_Cave) March 15, 2014
So although it may take the average player around 35-40 hours to "complete" the game (main story and a bit of free roaming), it would seem there is a ton more for true completionists to look forward to. I, for one, am extremely happy about that as open worlds deserve to be explored. And that doesn't even take into consideration the multiplayer aspect, for which we might possibly see a beta. I'm interested to know whether the 6 month delay has diminished your excitement for Watch_Dogs at all? Let us know.