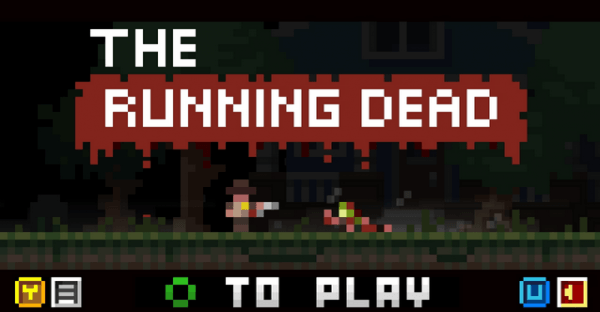 Indie Developer, Kronbits are excited to release their pixelated zombie game, The Running Dead for Windows, Android, OUYA and Flash. What makes this zombie manifestation different from similar titles, is that Kronbits delivers a high-speed arcade game that is easy to play, yet very addictive and difficult to master.
Instead of a character-driven story, the prime example being the 2012 'Game of the Year' phenomenon The Walking Dead; the The Running Dead draws players into a limbo of shooting and jumping to avoid various types of zombies from birds to wolfs and even carnivorous plants (see gallery below).
The incentive is to survive 30 days (equivalent of 30 perfectly designed levels). Think you can zombie-up to the challenge? Check out the official Kronbits site of The Running Dead here and play for free now!