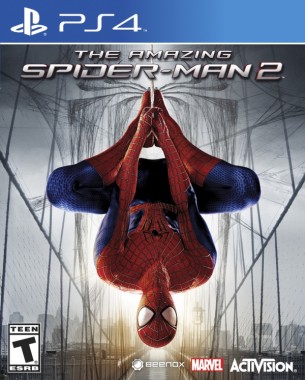 Today, game publishing giant Activision announced a pre-order bonus for their upcoming title, The Amazing Spider-Man 2 available exclusively at GameStop.
Players who pre-order the upcoming Spider-Man game from GameStop will get the "Web Threads Suit Pack." This is a DLC bundle that includes four sharp-looking super-powered suits for Peter Parker's alter ego on the game's launch day. The four suits include:
The cutting-edge designed, red and gold Iron Spider Suit
The stellar, blue and white Cosmic Spider-Man Suit
The all-consuming Venom-like Black Suit
The pulp-style Spider-Man Noir Suit
The game will be available for PlayStation 4, Xbox One, Xbox 360, PlayStation 3, Wii U, 3DS, and PC on April 29, 2014. For more information, you can check out their official page here.