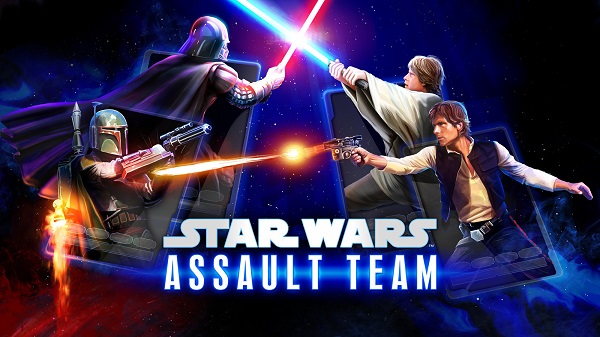 Disney's in-house games studio, Disney Interactive,  and LucasArts has further capitalized on its (fairly) recent access to the Star Wars intellectual property with the release of a new game called 'Star Wars: Assault Team'. Disney Interactive has previously worked on other Disney licensed titles including the critically the Kingdom Hearts series, alongside Square Enix.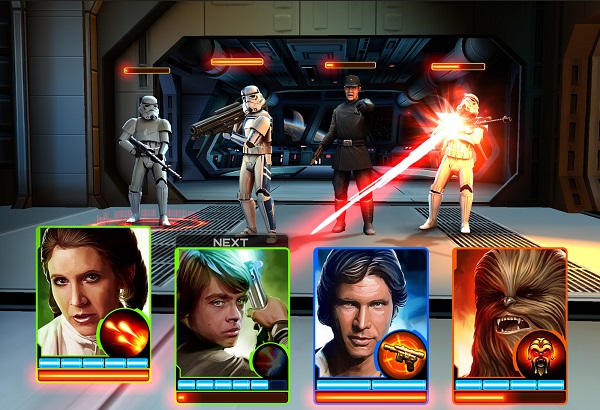 Now hold your wookies! Star Wars casual games can be pretty fun too. I, for one, quite enjoyed Tiny Deathstar; a game which allowed me to construct a moon/battle station on my phone while on public transport/the loo. It was good little game to keep me company and while away minutes when I had nothing else to do. This is what casual games are designed for and excel at. Do not discard the new game out of hand, as only Sith deal in absolutes… which is, in itself, an absolute.
Speaking of discards, Assault Team appears to be a turn-based strategy card game with some RPG elements. Players will apparently be able to collect and assemble characters from across the Star  universe and then do battle with them. Characters such as Luke Skywalker, Han Solo, and Boba Fett all make an appearance as cards which you can collect and advance to get better stats and abilities. The game also features an original campaign, set chronologically between the events of A New Hope and The Empire Strikes Back, will take players across the Star Wars universe from Tatooine to Kashyyyk as you attempt to complete various missions and control/free the galaxy. There will also be an opportunity to pit your team against fellow players for even more mayhem.
If you're interested in trying out the game for free, you can download it on iTunes, the Google Play Store, the Windows Phone Store, and the Windows store. Star Wars: Assault Team will also be released on the Amazon Appstore in the near future. You can also check out the trailer below…