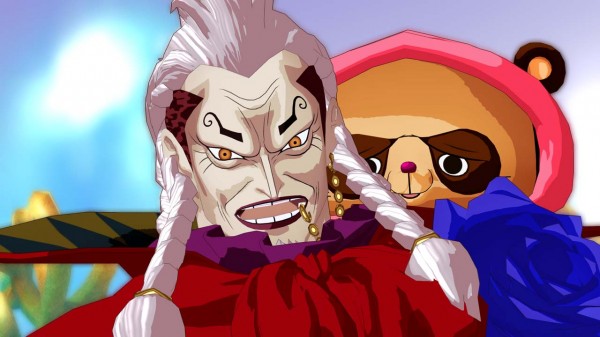 Namco Bandai Games America have just brought us some exciting news regarding their upcoming action/adventure game title "One Piece: Unlimited World Red" and it comes in the form of an official plot synopsis. Written by series creator Eiichiro Oda himself, this new One Piece title will take players and the Straw Hat crew on an adventure into mysterious lands as they meet new friends, battle old enemies and discover new and exciting places around the One Piece world! The game will introduce new areas to explore with your friends and new characters to meet but don't just take my word for it, have a read of the official Namco Bandai games synopsis below:
The Straw Hat Pirates encounter and befriend a cheerful and sassy raccoon named Pato who possesses a mysterious power to create anything drawn onto a leaf. In order to help their new friend, the Straw Hat Pirates agree to assist Pato on an ambiguous mission "to meet someone;" Pato then leads the crew to the Forgotten Island where all the Straw Hat Pirates except Luffy are subsequently kidnapped by a villainous pirate named The Red Count, who had escaped the lower depths of Impel Down two years ago. With Pato's help, Luffy must fight to recover his crew from the enemy's grasp and find out exactly what The Red Count's evil plots are.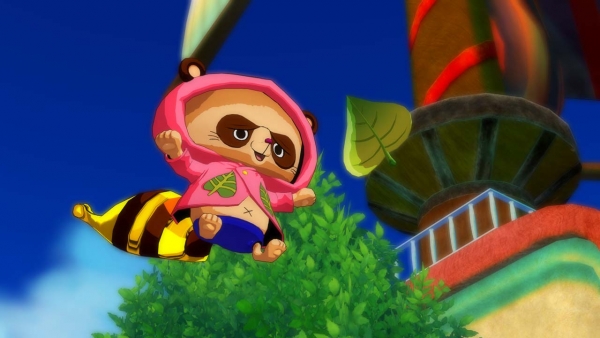 With some great looking visuals and awesome gameplay mechanics that allow you and up to 3 friends to adventure side-by-side through the world of One Piece, I don't see why any fan of the series would pass this title up. "One Piece: Unlimited World Red" was previously released in Japan late last year but thanks to Namco Bandai games it will be hitting our shores on a number of platforms starting sometime this year. The game is set to be released on the PlayStation 3, PlayStation Vita, Nintendo 3DS and Wii U so start saving up for one of the most awesome One Piece titles to hit our shores!