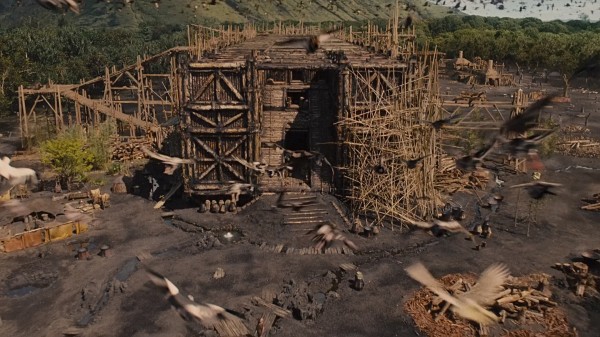 Paramount Pictures are excited to welcome the audience aboard Noah's Ark, in their upcoming film NOAH, set for nationwide release on March 27. The inspirational biblical story will be reborn on screen with an all star cast featuring; Russell Crowe (Man of Steel), Jennifer Connelly (Stuck in Love), Emma Watson (Harry Potter) and Anthony Hopkins (Thor: The Dark World).
In preparation for the Great Flood, Noah's family takes the responsibility of working together to build an ark to save the animals, in the hope to rebuild a new and better world. Check out the "We build an Ark" clip embedded at the bottom of this article. The Ark featurette follows director Darren Aronofsky and production designer, Mark Friedberg's discussion about the one year design and six month construction of the Ark, as envisioned in the bible.
Stay tuned with Capsule Computers for further updates on NOAH before the release date.