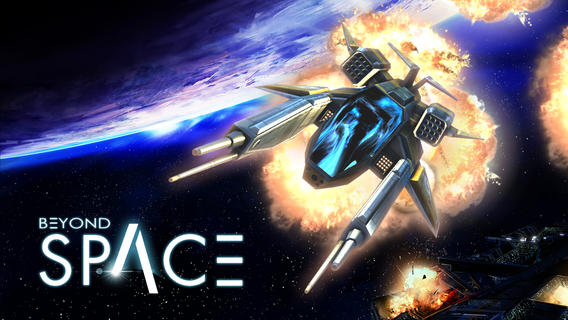 Welcome back for this week's iOS Game Suggestions. If you missed last week's, or are new to the suggestions, click on the link below and check out what cool games you should be picking up for your iOS device along with the introduction on how the suggestions work. (suggestions 1 has how it all works)
MasterAbbott's iOS Game Suggestions
A great week on iTunes! As always, it started slow and but ended with a bang! There are many must-buy games this week in all departments, FREE, 99c and over 99c. This week I've suggested a total of 14 great quality titles. Make sure you check them all especially… Beyond Space, Out There, Snip and Chu, Primal Flame, LEGO Legends Of Chima Online, Duck Destroyer,   just to name a few.
Break down below :
6 – FREE Games
2 – $0.99c Games
6 – Over $0.99c Games
As always for this week's suggestions are all new titles that you should take a look at and consider spending your hard earned iTunes cash / time on.  Well the Free games just below certainly should all be given a shot as they won't cost you anything!
For The Cheapskates – FREE GAMES
 

MASTERABBOTT'S FREE GAME PICK OF THE WEEK!

Disco Zoo – Price : FREE – Publisher – NimbleBit (Travel to regions around the world and collect everything from pigs to dinosaurs for your Disco Zoo. Discover hidden animals through casual puzzle play. Manage and expand your zoo to maximize earnings. Throw funky disco parties to get your animals and visitors groovin'!) on iPad & iPhone. GET IT NOW FOR FREE

 
Duck Destroyer – Price : FREE – Publisher –

Chillingo

 (When hunger strikes, grab a shotgun and put some dinner on the table. Lock and load and put those sharpshooting skills to the test as you blast flocks of ducks out of the sky. This app offers in-app purchases. You may disable in-app purchasing using your device settings. See http://support.apple.com/kb/HT4213 for more info.

) runs on iPad & iPhone.

GET IT NOW FOR FREE

 
LEGO Legends Of Chima Online – Price : FREE – Publisher –

Warner Bros

 (Explore the vast and dangerous World of CHIMA ruled by animal warriors in the brand new, free-to-play LEGO® Legends of CHIMA™ Online game. Play co-operatively with friends or venture out as the solo hero in an action-packed multiplayer adventure game based on the highly popular toy line and cartoon series from the LEGO® Group! Choose from the Lion, Eagle, Gorilla and Bear tribes and customize your very own warrior. Smash LEGO objects to collect studs, bricks and special items. Build and expand your Outpost to craft powerful weapons, armor, powers and gear to defeat the Croc, Raven, Rhino and Wolf tribes. Solve fun puzzles, complete challenging missions, and unleash the power of CHI in epic battles! 

) runs on iPad & iPhone.

GET IT NOW FOR FREE

 
Trolls vs Vikings – Price : FREE – Publisher –

Megapop

 (Get ready for a mega fun and action packed strategy adventure! Embark on an amazing journey across a fun and mythical world, where peaceful Trolls and magical creatures face Vikings and their Gods! Can you win this epic battle?

) runs on iPad & iPhone.

GET IT NOW FOR FREE

 
Monopoly Bingo – Price : FREE – Publisher –

EA Mobile

 (The beloved world of MONOPOLY meets the friendly, addictive fun of bingo! Take a walk around the MONOPOLY neighborhood, visit themed rooms, and put the "GO" in bingo with collectable tokens and more. 

) runs on iPad & iPhone.

GET IT NOW FOR FREE

 

Royal Revolt 2 – Price : FREE – Publisher – flaregames (Royal Revolt is back with more fun, even more battles and a lot more action. Defend your castle and build a deadly maze for your enemies. Explore and conquer the kingdoms of your friends and foes in this brilliant sequel. Overthrow the royals on your way to the top, but be aware of your own enemies, your Highness – there's a royal revolt going on!!!) on iPad & iPhone. GET IT NOW FOR FREE
For The Bargain Hunters – 99c Games
| | |
| --- | --- |
|   | Snip and Chu The Game – Price : $0.99 – Publisher – LCD Makers (Snip & Chu is a challenging, retro platformer based on an original comic book IP and the second game released under the LCDemakes brand.  Playing as Chu, a piece of gum, your task is to rescue his friend Snip, a discarded toenail, from the dreaded RecyKiller, a deranged robotic cleaning machine out to destroy all rubbish.) runs on iPhone & iPad. BUY NOW |
|   | God Of Light – Price : $0.99 – Publisher – Playmous (Sit back and become immersed into the world of God of Light, the game that rethinks the physics puzzle genre with its unique environment exploration gameplay, amazing graphics and exclusive soundtrack created by electronic music icon UNKLE.) runs on iPad & iPhone. BUY NOW |
For The Millionaires – All games over $0.99
 

MasterAbbott's over 99c Pick Of The Week!

Beyond Space – Price : $2.99  – Publisher – Bulkypix (Beyond Space is a cutting-edge 3D space shooter game that immerses players in the darkest plots in a similar vein to the best Space Operas. Scores of planetary systems, nebulas and asteroid fields to explore. Fully detailed 3D Graphics, mesmerizing, beautifully painted spacescapes, spectacular special effects, and rendered glows, lights, sun flares and reflections. All of which intensified with an ambient yet dynamic soundtrack and great sound effects.) runs on iPhone & iPad. BUY NOW

 

Autumn Dynasty Warlords – Price : $7.49  – Publisher – Touch Dimensions (Revered, feared and enigmatic. The First Autumn Emperor's legacy is undisputed. He began as a minor warlord, yet he would one day unify the country, discover firedust, and repel the greatest barbarian invasion in history. His personage is a mystery, but his exploits are legendary. Could you have ruled in his place instead? Manage your empire turn by turn: manage cities, construct buildings, raise armies and engage in diplomacy and espionage. Unify the land by conquering all provinces!) runs on iPhone & iPad. BUY NOW

 
JEOPARDY! – Price : $1.99 – Publisher –

Sony Pictures Television

 (Is watching Jeopardy! part of your nightly routine? Ever caught yourself shouting responses at the TV and wishing that you were standing at the podium? Now is your chance with the newly-updated Jeopardy! app.

) runs on iPad.

BUY NOW

 
Primal Flame – Price : $2.99 – Publisher –

Pierre Aclement

 (Flame wielding arcade action with a poetic atmosphere and an irritable vegetation. It's dark and you're alone amidst the sounds of the forest. Strike up a flame to light your way in this alluring and dangerous world.  Encounter malevolent flowers, falling leaves and dark rain as the forest seeks imaginative ways to extinguish your flame. Rescue luminous seeds to refuel your light and help you fight the growing darkness. Swipe, dodge and burn to stay alive as you move through the obstacles in a dance of fire. ) runs iPad & iPhone. BUY NOW
 

Bus Driver – Pocket Edition – Price : $2.99  – Publisher – Meridian4 (The popular Bus Driver game is now available for iPhone and iPad. Bus Driver puts you in the driver's seat of a selection of single and double-decker rigid buses. Your job and responsibility – to transport passengers from pick up to destination safely and on time. While your routes are pre-determined, road challenges cannot be foreseen. Manage your routes. Follow safety and traffic laws and rules. Avoid other drivers, pedestrians, bikers and other obstacles throughout. Most importantly, your passengers are your top priority. ) runs on iPhone & iPad. BUY NOW

 

Out There – Price : $4.49  – Publisher – Mi Clos Studio. (You are an astronaut awaking from cryonics not in the solar system, but… out there… in a far and unknown place of the galaxy. In Out There, you will have to survive, tinkering your ship with what you can gather drifting in the void, and spot garden planets to refill your oxygen supply. ) runs on iPhone & iPad. BUY NOW
There you have it folks these games should keep you busy for quite some time well until next week at least. I'll be back next week for another dose of iOS goodness, in the meantime if you would also like to suggest your own suggestions, please feel free to share them in the comments section below or in the iOS forum section on the site here.
Remember kids, Play Hard Or Don't Play At All!