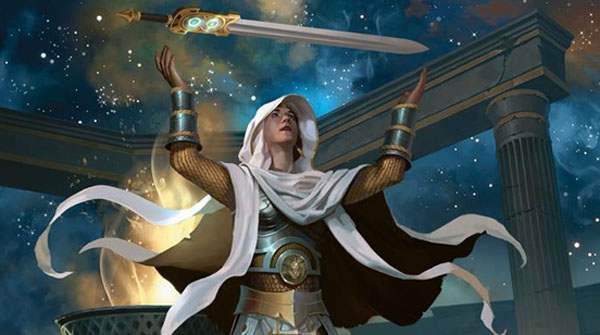 Time to shuffle your decks, draw 7 cards and get ready to cast some spells, as today Wizards of the Coast have announced that they will be bringing the one, the only Magic: The Gathering to Oz Comic-Con in Adelaide and Perth this year. Whether you are new to the long-running strategy game or a seasoned veteran, there is something for everyone here.
Players can pick up a free 30-card basic deck and start slinging spells under the tutelage of some of the finest in the country, or you can purchase one of the many Intro Packs (at 20% off RRP) and get yourself a free booster, a free Comic-Con exclusive promo card, and entry into the Intro Pack Tournament. As if that wasn't all, you will be able to play the iPad version of Magic 2014: Duels of the Planeswalkers and try to earn yourself an exclusive copy of Elspeth Tirel's Sword. All of this, plus all the other greatness that is coming to Oz Comic-Con this year! Don't forget that pre-registration to the Adelaide and Perth Comic-Cons gets you a free entry to the amazing NYCC prize for later in the year. So for all the Magic: The Gathering news as it becomes available, be sure to stay tuned to Capsule Computers.