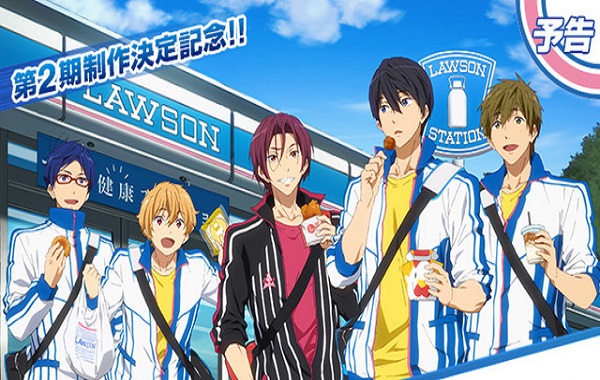 Whether you are genuinely unaware or just trying to block it out of your head, the second season of "that swimming anime" Free is in the works. No official dates have been given however it is safe to assume that it will be aired this year considering promotion for the anime is about to begin.
The convenient store chain Lawson Japan will be giving out special stick posters to customers who purchase two or more snack products that feature the five boys from the Iwatobi Swimming Club on them; such items include packets of variously flavoured potato chips and shrimp flavoured chips.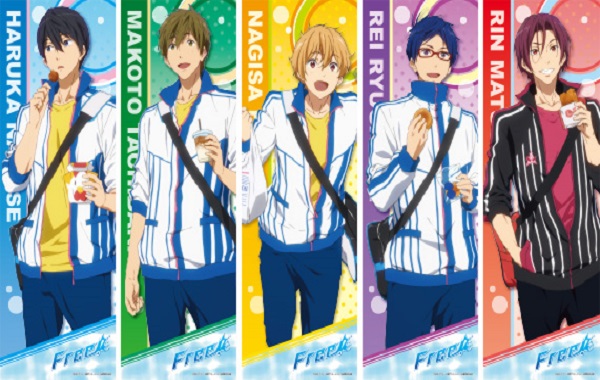 An official promotion site has been set up by Lawson and will begin a re-tweet competition starting from the 17th of this month; customers who follow the company on twitter will get the chance to win a special Lawson X Free poster of the main promotional visual. If you prefer to have the poster in a digital format, the visual will be available on the 18th as a free download for Android smartphones and Iphones however it is only available in the Japanese language.
In anticipation for the new season of Free, the show will have a re-broadcasting of the anime in Japan on the ABC and BS 11 networks in April. Many speculate that the second season will be shown after this in July however this has not been confirmed.
Let us know what you think about Free and the soon to be second season by leaving a comment down below.