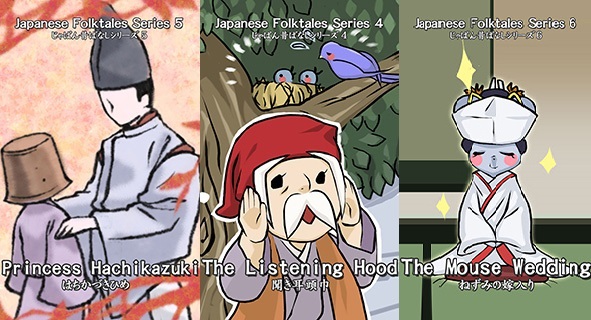 Acttil has has published Japanese Folktales Series 4 to 6: The Listening Hood, Princess Hachikazuki and The Mouse Wedding on the iTunes Store worldwide for iPad and iPhone users.
The kid-friendly yet deep e-books contain important tales of our link to the natural world, wealth and poverty, hardship and even a father who tries to wed the Sun to his daughter. These traditional Japanese stories are brought to life in the modern age thanks to the art of Taniel whose work was featured in A Witch's Tale for the Nintendo DS.
The three books, along with the previous volumes, are available now for $2.99 each.