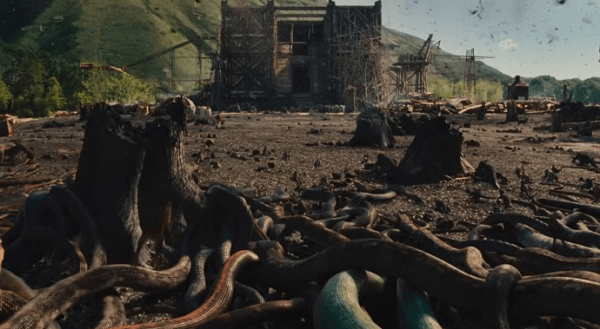 The time has come. NOAH is in now in cinemas awaiting you and all that creeps, crawls and slithers to join the animal kingdom in his Ark. In addition, Paramount Pictures presents an 'Animal Featurette', starring Ben Snow the visual FX supervisor, Bret Northcutt the digital matte supervisor and Darren Aronofsky the almighty director.
The featurette explores the challenges of digitally bringing the animal kingdom to life, and taking into consideration the beauty and expanse of the animals portrayed in the story of Noah's Ark.
Paramount have also released a sneak-peak of the scene 'I am Not Alone' between Russell Crowe and Ray Winstone in NOAH (embedded in the article below). With God on his side, NOAH will surely be able to wipe out the wicked from this world.
Don't disappoint NOAH. Check out the movie today!