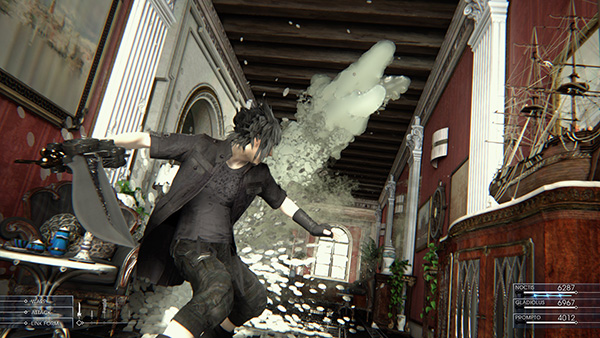 Those with keen ears would have no doubt picked up on the impressive music heard so far in the Final Fantasy XV trailers, and keener ears still would recognise the score by composer Yoko Shimomura of Kingdom Hearts fame.
It's been revealed on the official website that her upcoming 25th anniversary album, titled memoria!, will include the track Omnis Lacrima from Final Fantasy XV as part of a set of bonus tracks. Omnis Lacrima is also said to be music that we've already heard from the trailers.
Releasing on March 26 for 3,000 yen, the album will contain music from titles such as Kingdom Hearts, Legend of Mana, Front Mission and Super Mario RPG. Square Enix's Final Fantasy XV, on the otherhand, currently has no release date.