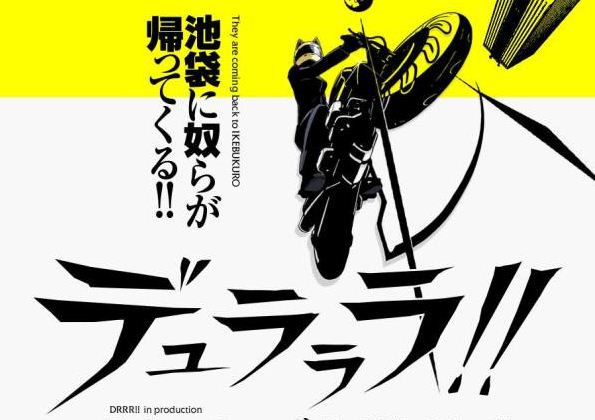 No the article title was NOT one huge typo, "Durarara!!" is back and its crazy cast of characters are going to shake Ikebukuro in a whole new way! It was announced over the weekend during the "Dengeki Game Festival" in Tokyo that a brand-new "Durarara!!" anime has been greenlit for production. The series, set two years after the events of the first anime, will follow the same characters after a short time skip and will detail the events within the second arc of the original "Durarara!!" light novel written by Ryohgo Narita.
A few of the people that worked on the last "Durarara!!" series as well as "Bacanno!" (an anime series that came before it) or returning for the production of this new series. This time around, "Brain's Base" (the studio behind the first series) will not be leading the development of the series, instead it will be a new studio called "Studio Shuka". So far no detailed information regarding the story has been released but those of you out there who have read the light novel probably have a good idea of the events to come. The tagline "They are are coming back to Ikebukuro" is all us fans of "Durarara!!" have right now but I think it is just enough to keep us excited.
Stick to the site for any and all news as it breaks and don't forget to share your excitement in the comments section below.