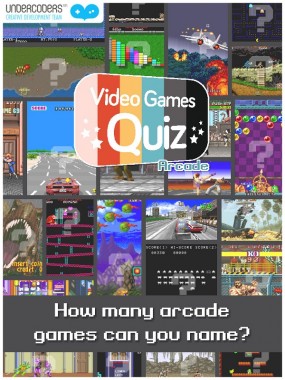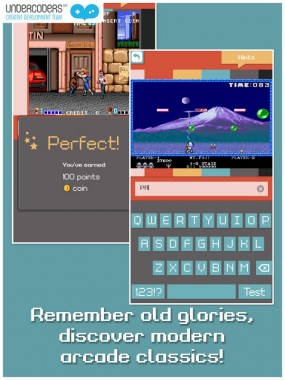 Do you pride yourself on the hundreds of little facts you know about arcades? If so, you need to check out Arcade Video Games Quiz, the latest iOS quiz title developed by Undercoders that will test your arcade gaming knowledge.
Players are shown a picture of an old arcade video game which they have to name in order to beat the level. Naming it quickly will yield you higher scores, and which can earn you Video Game Quiz coins and high scores on their leaderboard. The coins are there to help you when you have trouble with a certain level, allowing you to unlock hints or to ask your friends for help through Twitter and Facebook. With over 500 Arcade Games to name, all of which are carefully split up into 10 ascending levels based on difficulty, this game is sure to impress arcade game enthusiasts around the world.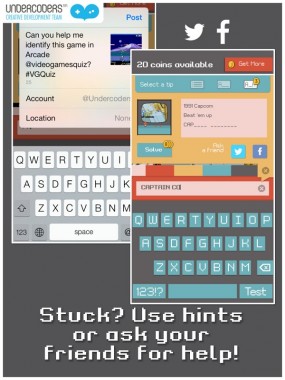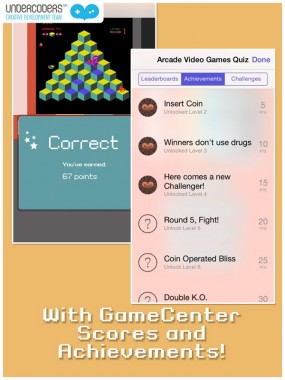 Arcade Video Games Quiz is part of a series of quiz titles developed by Undercoders, including their first title which had over 200,000 users, Video Games Quiz. The title will be available for iOS users. You can find their download link on the Apple Store here. Also below, you'll find their trailer for Arcade Video Games Quiz.