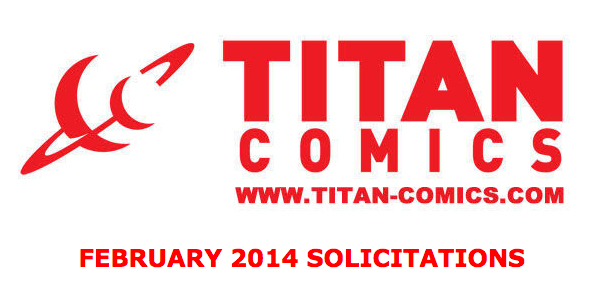 Oh boy, oh boy, oh boy! Strap yourselves in fans as I am about to dish to you a hot serving of awesome comic-book goodness, straight from the guys over at Titan Comics. It is time for this month's Titan Comics Solicitations. So for those that don't know, the Solicitations are not what will be coming out THIS month, but over the next few months. So these solicitations are due out April – June 2014.
For this installment of Titan Comics Solicitations we have two new collections and one brand new series. So without further delay, lets check them out!
---
 Brand New Series
Ordinary
Available: May 28th, 2014
Price: $3.99
What if everyone woke up with superpowers – and it was the worst thing in the world?
From the mind of Rob Williams comes Ordinary. A tale about a strange plague that bestows every human being on the planet with special powers. Originally seen as the next stage in human evolution, everything quickly goes downhill. Terror, war and crime all escalate to tremendous levels thanks to these superpowers and suddenly the Earth is really bad place to live.
The plague must be cured before the world faces total armageddon, and the cure lies in the blood of the only person not affected by the plague; A downtrodden, recently divorced New York plumber named Michael Fisher. The most ordinary man alive has suddenly become the most extraordinary person on Planet Earth.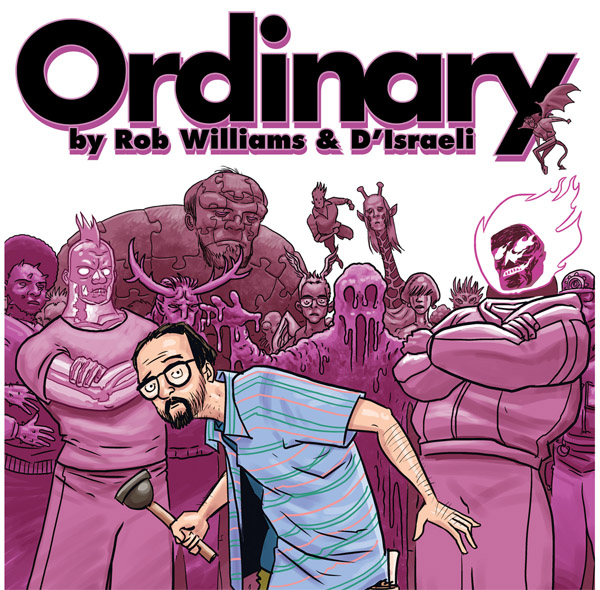 ---
 Brand New Collection
Death Sentence
Available: June 24th, 2014
Price: $22.99
The sell-out critical hit of sex, death and superpowers gets a deluxe hardcover collection!
The best-selling comic book has been doing the rounds, and we here at Capsule Computers have loved every second of it. If you have missed out on the individual issues (which is pretty likely considering they have sold out at multiple printings), then you can grab yourself a copy of the hard-bound complete edition. 192 pages of sex, drugs, rock 'n roll and superpowers. What more could you ask for.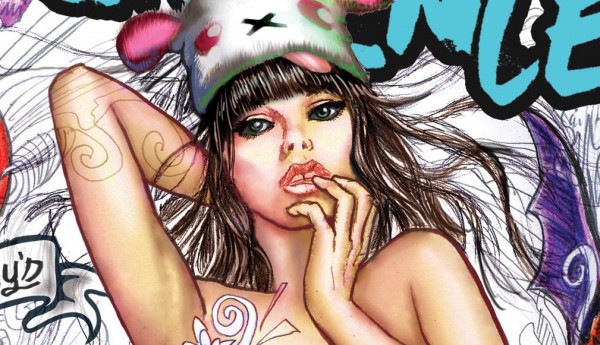 ---
 Brand New Collection
Doctor Grordbort Presents: Triumph
Available: April 15th 2014
Price: $19.99
Prepare yourself for tales of triumph! 
Winning the title of this month's most interesting title is Doctor Gordbort Presents: Triumph, from the mind and pen of Greg Broadmore. Rather than even try and explain this one, I will let the official synopsis take that duty:
Since the first word was inscribed onto parchment, man has searched for tomes that lift the lid on the inner machinations of the human condition and reveal truths about humanity and its place in the universe – there are books that teach, books that inspire and books that offer a glimpse into our very souls. Triumph, on the other hand, is full of violence, bad language, interplanetary racism and a little sprinkling of smut… but you get what you pay for.
Wait, seriously. This has also won the title of "Book I am most excited to read!" Bring on the interplenetary racism!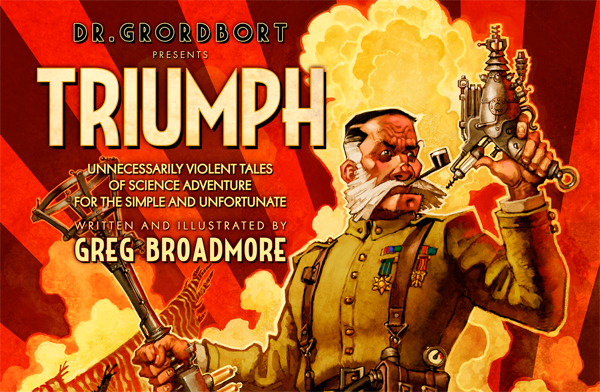 ---
So that's it for February's Titan Comics Solicitations. Let us know in the comments below which of the books you have piqued your interest, and remember to stay tuned to Capsule Computers for all the Titan Comics news as it becomes available.