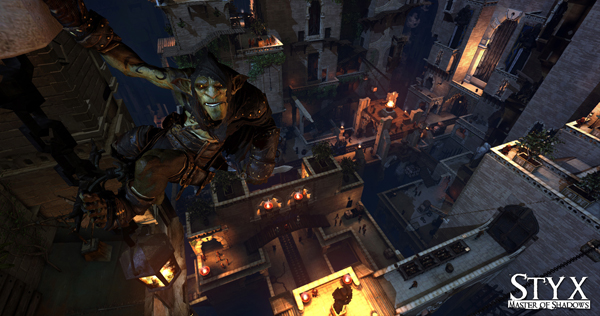 Those that played through Of Orcs and Men should remember the goblin at the side of the main character as Styx. Well, now that Styx is getting his own game it looks like that makes a much bigger spotlight on him. Styx: Master of Shadows will put players in the shoes of Styx, as he tries to infiltrate the Tower of Akenash.
Being a much smaller character and as indicated by the title, Master of Shadows will be a more stealth based game than Of Orcs and Men, though it will still keep some of the RPG elements, such as 6 talent trees for players to upgrade Styx's weapons and moves. With so much to consider it seems reasonable for players to want to see Styx in action, so Cyanide Studio and Focus Home Interactive have released the first official video showing Styx off in-game.
Those wanting to see what they will be able to expect from Styx for themselves can watch the trailer embedded below, but unfortunately that is all players will have to tide themselves over for right now as Styx: Master of Shadow has yet to announce a release date.