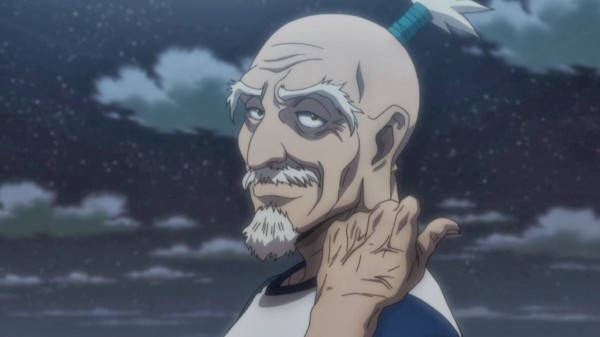 Following the tragic news of the passing of legendary voice actor Ichiro Nagai, Hunter x Hunter anime fans were left with a question: who will replace him as the eccentric Chairman Netero?
Well it has been officially confirmed that veteran voice actor Banjo Ginga will be stepping into the role as Netero. Ginga is known for voicing roles such as Heihachi Mishima in the Tekken video-game franchise, Souther in Fist of the North Star and more recently as the furious evil overlord Commodore Perry in Space Dandy.
Ichiro Nagai's final performance on Hunter x Hunter was in episode 114. His final moments as the character featured Netero's farewell to Gon Freecss, a symbolic ending indeed. Be sure to let us know what you think of this in the comments section below.