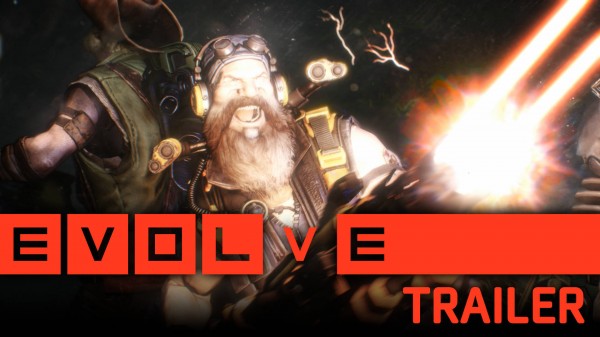 When Evolve was first announced at the beginning of the year, 2k Games and Turtle Rock didn't have much to say about it except that it would be 4 vs 1 and that it already had a pre-order bonus. But that changes a little bit today as it finally has its very first trailer to show off what the game will be like.
Featuring four humans on an alien planet trying to hunt down a massive alien, it is easy to see the similarities to Turtle Rock Studios previous hit Left 4 Dead. The main difference this time being however a more sci-fi twist and a more competitive multiplayer focus with the fifth player being the giant monster themselves.
Those wanting to see the shiny visuals they can expect from the current generation consoles can watch the new trailer for themselves embedded below. Evolve is currently set to release in Fall 2014 for Xbox One, PS4, and PC.