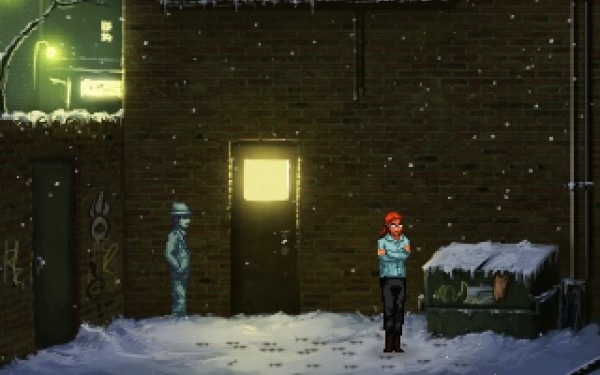 Those that have seen our reviews of the past Blackwell adventure games, hopefully know just how good the games are. Which is why it is sad to see that the fifth game in the series, The Blackwell Epiphany, will in fact conclude the series. Developed and published by Wadjet Eye Games, the Blackwell series features what has become known as the Blackwell Legacy a ghost that "haunts" the family, which leads the women to helping other ghosts find their eternal piece.
Creator Dave Gilbert has said, "I always knew how Rosa and Joey's story would end," which hopefully means that fans of the adventure series shouldn't worry and be able to enjoy how the series departs. But, just what can players expect from The Blackwell Epiphany? A mystery to save ghosts from being ripped apart, literally.
Those excited to see how Rosa and Joey will finish off their series can expect The Blackwell Epiphany to release this April for PC. Anyone that hasn't experienced the previous titles can check out our review of the first three games in The Blackwell Trilogy and the fourth game, The Blackwell Deception.