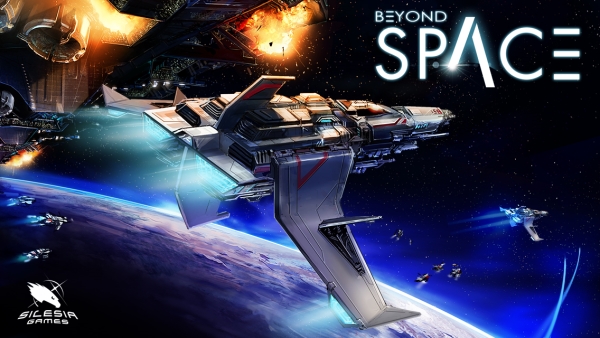 Mobile game publishing giant BulkyPix, responsible for titles like Joe Dever's Lone Wolf: Blood on the Snow, announced today that they've teamed up with Silesia Games to bring an epic space odyssey titled Beyond Space to iOS and Android devices.
Releasing on February 27, Beyond Space puts players in the role of Max Walker, a pilot for hire drawn into a galaxy-spanning conflict. The game will feature cutting edge graphics, voice acted dialog, and intense space dogfights. It will have 16 missions, nine power spacecraft you can unlock and upgrade, and smart enemy AI that utilize different strategies.
The game is available for $2.99/2,69€. For more information, you can check out the game's official website here. Also be sure to watch the Beyond Space trailer below this article.