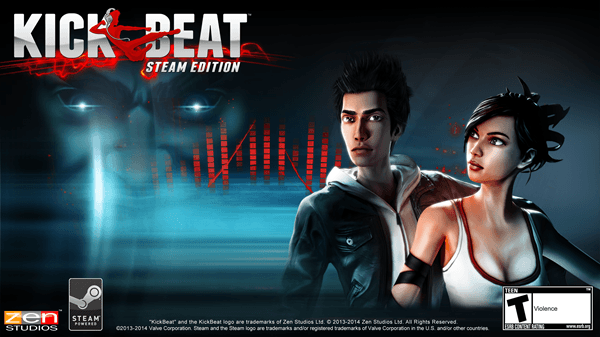 Zen Studios is looking to kick 2014 off with a bang with their announcement that the previous PlayStation exclusive game KickBeat will be coming to Steam with enhanced features in KickBeat Steam Edition.
KickBeat was a stray away from Zen Studios comfort zone who normally stick to making successful pinball games. The unique game combines elements of Guitar Hero and fighting games where players had to hit the correct buttons with precise timing according to enemy movements as opposed to notes coming down a highway. A music analyser allowed users to fight to their own music, adding to the list of songs available in the story and free mode.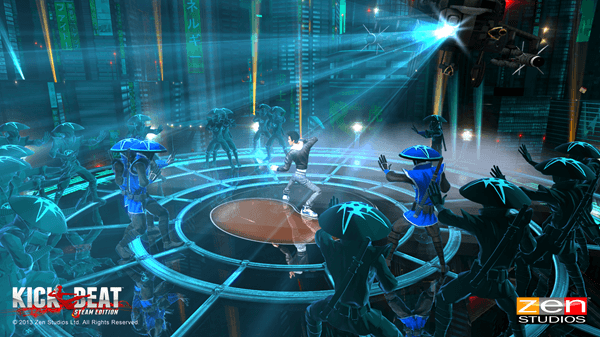 Zen Studios has taken some pointers from reviews and its fan and has added several features to the Steam Edition to improve the experience.
An additional 6 tracks from the awesome indie game Electronic Super Joy from artist EnV as part of the game's single player campaign.
Advanced difficulty is now available in Free Play mode.
Beat Your Music mode is available much earlier in the campaign, allowing you to create your own custom tracks without having to complete the single player campaign.
Adjustments have been made to the difficulty progression, helping players adjust to higher levels of play on a better curve.
Enhanced visual fidelity; customizable keyboard controls plus full X input controller support, Steam Achievements, Steam Trading Cards and Steam Cloud Support.
KickBeat Steam Edition will be available for you to download on your PC's from January 20th from Steam for $9.99 in North America and €8.99 in Europe. The standard version of the game is available now for the PS3 and PS Vita. You can check out our review of the PS3 version of KickBeat here.