Finally, the official announcement was made: at CES 2014, WWE Chairman of the Board Vincent K. McMahon – along with numerous professional wrestling superstars and legends – revealed everything you need to know about the long-gestating WWE Network.
The first-ever 24/7 streaming network will launch on February 24, the day after WWE Elimination Chamber. It will cost $9.99 USD a month, with a 6-month commitment necessary. Every PPV will be included in the package, amongst groundbreaking original programming, reality shows, documentaries, classic matches and more than 1,500 hours of video on demand at launch. This is a true steal, as buying the PPV's standalone costs diehard viewers approximately $600 USD per year. Fans can subscribe from 9am ET on Monday, February 24 and will be offered a free one week trial as an early adopter. However, those who live outside of the U.S. will have to wait as the network is scheduled to launch in the United Kingdom, Canada, Australia, New Zealand, Singapore, Hong Kong and the Nordics by the end of 2014/early 2015.
Every Monday night and Friday night, the WWE Network will air 30-minute pre-shows and post-shows for WWE's weekly cable programs Monday Night Raw and Friday Night Smackdown. The two, along with WWE Main Event, will continue to broadcast on their respective channels exclusively.
WWE Network will be delivered directly to fans through over-the-top digital distribution, on desktops and laptops via WWE.com and through the WWE App on Amazon's Kindle Fire, Android devices, iOS devices, Roku streaming devices, Sony PlayStation 3 and PlayStation 4, and the Xbox 360. Availability on additional devices, including Xbox One and select Smart TVs, will follow in the summer. WWE Network also promises a comprehensive second-screen experience for all original programming via the aforementioned WWE App. Vince McMahon, WWE Chairman & Chief Executive Officer, spoke on the importance of the network
Today is a historic day for WWE as we transform and reimagine how we deliver our premium live content and 24/7 programming directly to our fans around the world. WWE Network will provide transformative growth for our company and unprecedented value for our fans.
WWE NXT – where the superstars and divas of tomorrow get to showcase their ability in hopes of impressing the upper brass and making an impression upon fans – and WWE Superstars – a weekly highlight show also featuring new matches – will be moved to the WWE Network (no details on foreign markets where they still air on cable).
This has all been made possible by a fruitful collaboration with MLB Advanced Media (MLBAM), who built a powerful solution for delivering 24/7 WWE content to fans. MLBAM are providing their industry-leading technology services, including video streaming infrastructure, application development and operational support for reliable cross-platform distribution. MLBAM's pedigree is beyond impressive, having over a decade of experience in the field, and managing live video content for more than 25,000 events in the last year alone. Bob Bowman, President and CEO, MLBAM, stated;
We applaud WWE for this bold, timely and strategic move to fully optimize the power and potential of live entertainment. We are proud to work with WWE to help provide its millions of loyal fans with unencumbered access to distinctive and engaging live content across the devices they use most.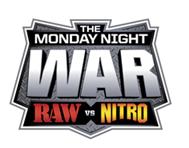 Here is more original programming fans can look forward to with the WWE Network:
The Monday Night War is a series that explores the shocking real-life stories that fueled the mid-90's rivalry between WWE and WCW. Battling for ratings dominance, WWE's Vince McMahon and WCW's Ted Turner engaged in a masterful game of one-upsmanship and, in the process, elevated WWE Monday Night Raw and WCW Monday Nitro to all new levels of pop-culture relevance.
WWE WrestleMania Rewind is a comprehensive look back at the most groundbreaking matches and dramatic moments in WrestleMania's rich, three decade long history, including never-before-seen footage and in-depth interviews.

WWE Countdown is a one-hour interactive countdown series that puts the power squarely in viewers' hands by giving them the chance to discuss and rank WWE's most spectacular superstars, unexpected moments, best catchphrases and more through digital polling and social media.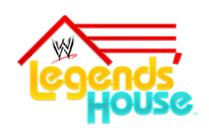 Coming in April, WWE Legends House reunites WWE's greatest legends – only this time, they're competing outside the ring. Imagine a beautiful house in the suburbs… perfectly furnished, with gorgeous landscaping, a lovely pool and quiet, respectable neighbours. WWE superstars from the past, including Rowdy Roddy Piper, Tony Atlas and Hacksaw Jim Duggan will turn the neighbourhood upside-down as the house staff tries their best to keep these legends on time, on speaking terms and out of trouble in this new reality show.
In addition to the streaming services, WWE Network will also hold all previous WWE, WCW and ECW pay-per-views, as well as classic matches uncut and uncensored, encores of Raw, SmackDown and WWE Main Event, totaling more than 1,500 hours of video on demand at launch. All episodes of original programming on WWE Network will be available on demand immediately after they premiere as well, allowing viewers to watch on their own schedule.