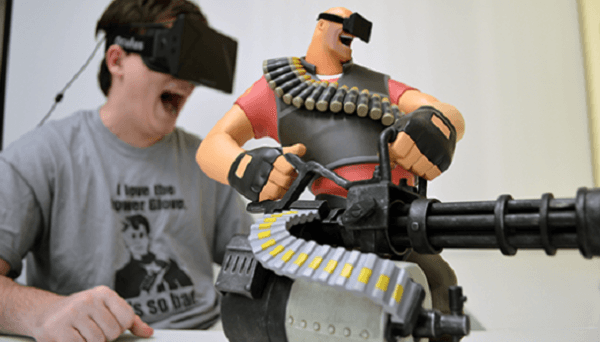 Valve has announced that they will no longer be developing and releasing their own VR (virtual reality) gear, despite expectations to the contrary. Instead, the company has opted to work with Oculus VR to eventually get virtual reality gaming onto Steam.
It is already known that Valve has previously made prototypes of their own, but earlier this week they made an announcement that an experimental new model of Steam was compatible with the Oculus Rift. With Oculus being at the forefront of this amazing new technology, perhaps Valve is better off leaving the hardware side of things to Oculus.
Valve has expressed that they believe PC will master VR as the PC is more adaptable and powerful than any console. The company has also indicated that we may see virtual reality in the living room in as little as two years.