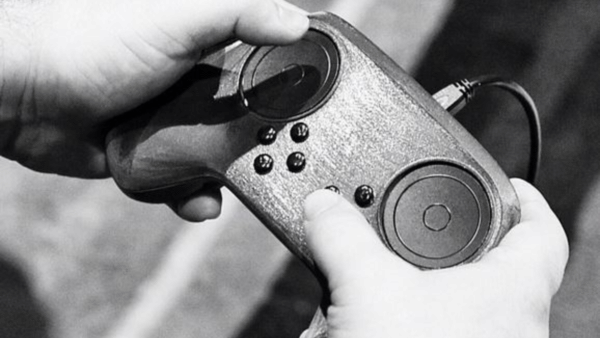 Valve, the incredibly successful company behind first-person shooter Left 4 Dead and Steam, of course, recently announced that they would be coming out with custom hardware that are currently known as "Steam Machines." Along with the computer hardware itself, Valve also unveiled the Steam Controller. Now it appears that controller has an updated design, as you can see in the picture above.
Steam Dev Days is currently going on and, apparently, Valve is still rolling out new prototypes for their planned hardware. The original prototype, which shipped with the Steam Machine beta, featured a four quadrant touch pad and A, B, X, and Y buttons. As some developers have started to leak to social media, however, it appears the new controller has done away with the three buttons below the touchpad.
According to reports from conference attendees, the new prototype is currently on-hand and playable in some form. Valve plans to release the Steam Controller sometime this summer as the new Steam Machines make their way to the public as well.