With the new year comes a new batch of anime and with the Winter 2014 anime season rolling in everyone here at Capsule Computers is tossing up their Winter 2014 Anime Picks and this time around it is my turn to unveil a long list of shows that mostly are sequels but feature a few originals and adaptations too. We have a bunch of ecchi looking shows, a harem here and there and probably one of the most anticipated anime in quite some time this season. So with 2013 firmly behind us, can this Winter season kick everything off with a bang?
---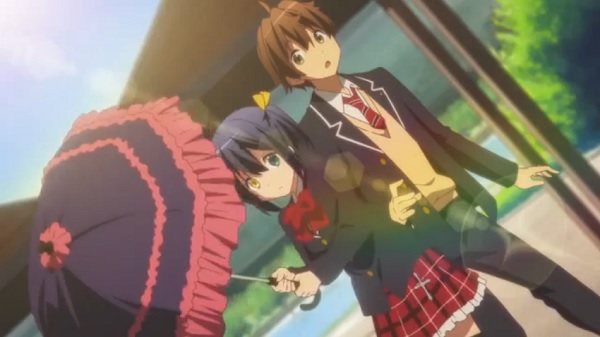 Chuunibyou demo Koi ga Shitai! Ren
After dodging a possible ending in the first season and receiving a few OVAs since the first season ended, Kyoto Animation is back with the second season of Chu2Koi. This time around it looks like Yuuta and Rikka are now living together, probably due to Rikka's older sister continuing with her dream of becoming a chef, and a new girl suffering from 8th grade syndrome appears to get in-between the two of them.
I wasn't initially sold on the first season of Chu2Koi but over time it quickly won me over. After looking through a few promotional materials for this second season I'm concerned about the change in appearance for one character but if this season is anything like the first then I won't have any regrets for picking it up.
---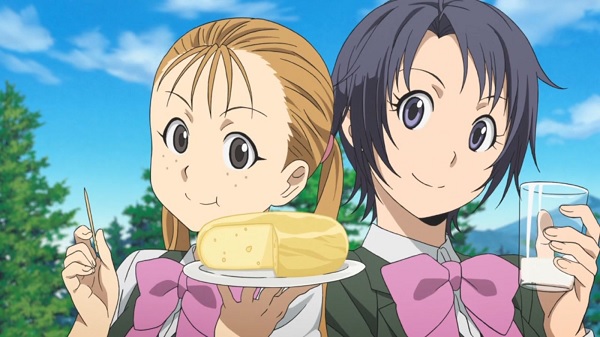 Gin no Saji 2nd Season
Again, Gin no Saji was an anime that I wasn't enthralled by back when the first season was about to air. Despite being from the creator of Fullmetal Alchemist, I thought that a farming series would be pretty boring. Thankfully I was proven to be wrong as Gin no Saji ended up being a series I watched immediately and was looking forward to each week.
Perhaps it is due to the down to earth feel of the anime or the likable cast of characters, but seeing this second season continue from where the first left off is one of my most anticipated for the season.
---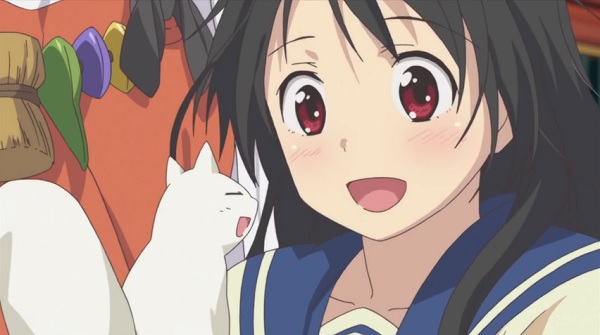 Inari, Konkon, Koi Iroha
A girl named Fushimi Inari is shy, a bit dumb, and clumsy but she doesn't let it get her down. She has a crush on one of her classmates but has issues expressing her feelings towards him. One day she saves a baby fox from drowning in a river and a fox goddess named Ukanomitamanokami gives her the power to change her form.
This is an interesting looking series with the potential for a lot of great comedy with a twist of supernatural elements to it. I'm a sucker for a good romcom and Inari, Konkon, Koi Iroha looks to be right up my alley in that regard.
---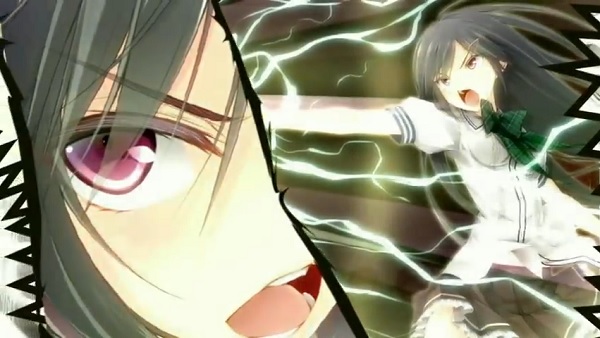 Mahou Sensou
Takeshi Nanase has a dark past and due to certain circumstances he has a fake relationship with his childhood friend Kurumi Isoshima. Despite this he lives a basic high school life but this changes when he encounters a girl passed out on the school campus. The girl's name is Mui Aiba and after she wakes up, she apologizes to Takeshi because not only is she a magician, but he has now become one as well, thrusting him into a new world of magic and danger.
Modern magic tales are starting to become a dime a dozen but one of my biggest regrets last season was initially passing up Tokyo Ravens thanks to a simplistic start. Over time the series has grown to be one of my favorite and it is possible that Mahou Sensou could go that same route.
---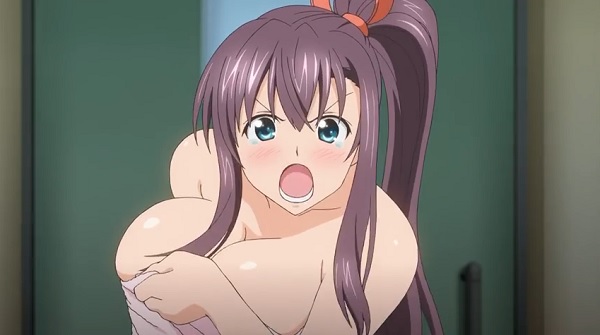 Maken-Ki! Two
You probably noticed that I just put out the review for the first season of Maken-Ki!, found here, since it was released in North America. Despite this release I watched the first season when it debuted in Japan and I am looking forward to see where this second season could go now that they may try to focus on developing the story a bit more.
However now that Xebec has taken over as the animation studio, it could also become a series that relies even more on its fan service and ecchi content than ever before. That being said, that will probably still keep me watching it unless there is some extreme light-bar censorship and if that happens to be the case then this will be dropped like a rock.
---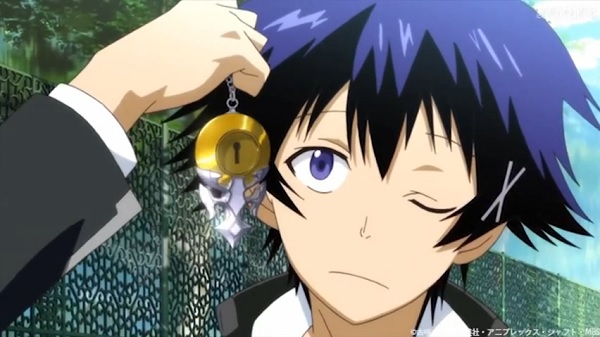 Nisekoi
Ah another romcom and this one happens to not only have Shaft at the helm but is also a series that is already about to debut in North America through its manga release. Nisekoi follows Raku Ichijou, who made a promise to his childhood sweetheart years ago related to the pendent he wears and a key he gave the girl. Years later he has a crush of his own in high school but when a violent girl named Chitoge Kirisaki is forced to become his fake lover to quell the anger between their mafia families, the two find themselves having to pretend to be lovers despite hating one another.
Nisekoi has had quite a following in the West thanks to Viz including it in their digital Weekly Shonen Jump line-up and thanks to the likable characters and reaction faces that I can't wait to see, Nisekoi is an easy pick up for me.
---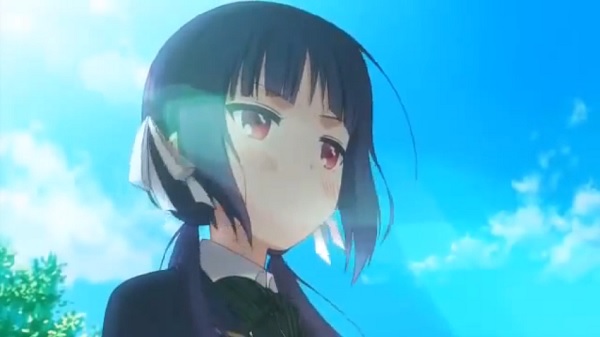 Nourin
Whenever an idol leaves the entertainment business most fans are sad for a bit but move on to the next big thing. That isn't the case for Hata Kosaku who is the biggest fan of the recently retired idol Kusakabe Yuka. Despite studying at an agricultural school, it takes his friends forever to convince him to leave his room and come back to class, but when he does return a new transfer student arrives. This transfer student just so happens to be the recently retired idol Yuka has entered the school under the name Kinoshita Ringo, giving Hata a chance of the lifetime to become friends with his idol.
Lately it seems that idols have been pretty quick to quit their jobs and focus on other things. Last season we had one quit to become a wrestler and now one is joining a farming school. Still, I've seen series all about baking bread before and this one looks like it could easily be a lot better than that and being another romcom, this time by Silver Link, it is an easy pick up.
---
Saikin, Imouto no Yousu ga Chotto Okashiinda ga
There just has to be an ecchi show right? This time around we have a show where a girl is living with her step brother Yuya, but while she never has had any feelings for him before when she is possessed by a spirit of a young girl named Hiyori Kotobuki, that is about to change. Hiyori must use the girl, Mitsuki, and her body to fall I nlove with Yuya before she can move on to the afterlife causing plenty of problems for her.
Well, like I said there had to be an ecchi show and outside of Maken-Ki! Two this looks to be in the running for second place. This one could easily go either way, though glancing through the manga points towards yes, but for now it seems to be interesting enough to check out and see where things go from there.
---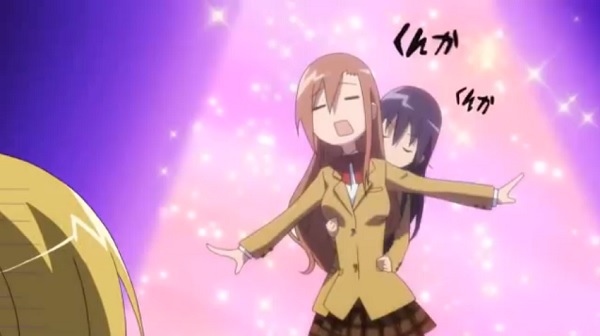 Seitokai Yakuindomo*
If it feels like forever since Seitokai Yakuindomo's first season aired then you would be correct since it has been three and a half years it was given its first season and even though we've had a drip feed of OVAs since that first season, fans of this hilarious series have been starving for the second season.
For those who don't know, Seitokai Yakuindomo follows the student council of a newly co-ed school where the male lead, Tsuda, is wrangled into becoming the only member of the student council which has two girls that constantly make perverted jokes and another one with a severe height complex. Throughout the first season and all of the OVAs this series has been golden and now that a second season has finally arrived I couldn't be happier.
---
Sekai Seifuku: Bouryaku no Zvezda
It is a typical goal for a super villain to try and conquer the world, but no one has ever done it and even the logistics of world domination seem impossible. However a little girl named Kate Hoshimiya seems like she will finally be able to do it through something she is calling the Zvezda Plot.
Information about what this original series actually has to offer has been slim outside of a few pieces of promo art and a couple of previews, and that has been enough to pique my interest enough to give it a shot.
---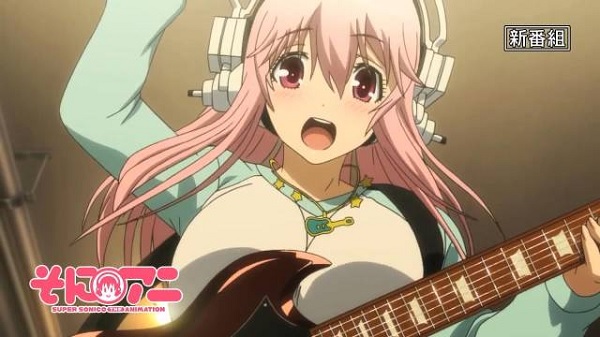 SoniAni: Super Sonico The Animation
Those familiar with the company Nitro Plus probably have seen Super Sonico in some form or another as she has been their mascot character for years. Now she is being given her own anime series. From what has been described, Sonico will be an 18-year old college student who plays the guitar in a three girl band. One time during a performance she is forced to play alone as the other two members of the band cannot make it in time and it seems that this performance will take her to a brand new level.
This is a bit of an iffy show but again it has the potential for both fan service and some great music, both things that I have a hard thing passing up. I've seen Sonico in many forms in the past and this looks to be an interesting take on the character.
---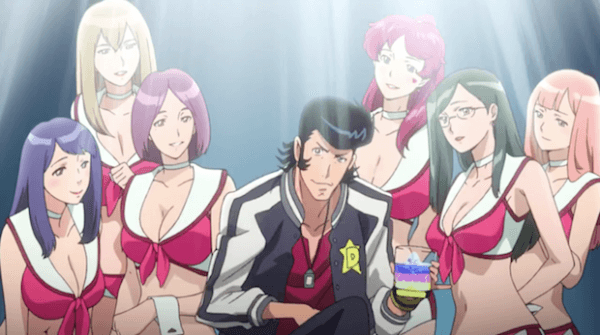 Space☆Dandy
An anime so hotly anticipated that not only has it been picked up around the world by licensors already, but FUNimation is even going to be simuldubbing the series, something that I don't believe has ever been done before. There is good reason for this though as Space Dandy comes from the same man who made Cowboy Bebop and follows Dandy, the "dandiest man in space" as he ventures through the galaxy in search for aliens that no one has ever seen before.
I was initially skeptical over the hype that Space Dandy was receiving but after checking out a few of the promotional videos it was easy to see that the hype was worth it and I will be right there alongside everyone else watching to see if this will be the next big thing.
---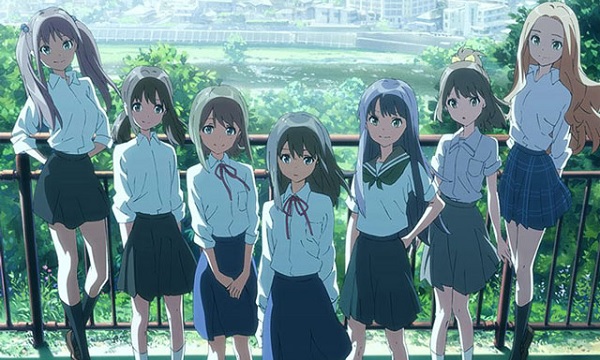 Wake Up, Girls!
An entertainment company named Green Leaves is about to go out of business. They once managed the careers of some of the best idols around the nation but that time has long since passed. Now that they are about to run out of anyone who can help them turn it around, the president Tange comes up with an idea to create a new idol group. On this order, the manager of the company, Matsuda, is sent out to find new talent and whe he meets a certain girl, it turns out to be a fateful encounter.
While I'm sure that nothing can surpass Idolm@ster as far as an idol series goes, not even Love Live! though it sure came close, I'm all up for giving this series a shot to see where it can go.
---
Quite a few shows to try and pick up this season, how many will make it to the end and who knows what might be picked up along the way. I must say though that I will be continuing at least a few series from last season to this one and those happen to be Log Horizon and Tokyo Ravens. Log Horizon has quickly become a favorite of mine while Tokyo Ravens turned itself from a disappointing start into a series with quite a bit of story and intrigue behind it, so it'll be interesting to see how the second half of these series turn out alongside the rest of the Winter 2014 season.