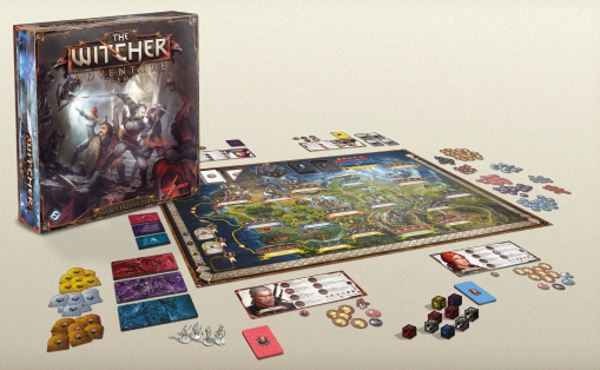 CD Projekt RED seems to be on a roll as after the announcement of the mystery project they have in the works with Dark Horse, another big announcement has been made today in the form of a new game. Though anyone worrying about fatigue since The Witcher 3 isn't even out yet needn't fret as this new reveal is a board game from Fantasy Flight Games.
The Witcher Adventure Game will let players fill the role of one of four characters from The Witcher Universe:
Geralt of Rivia, monster slayer
Dandelion, roguish bard
Triss Merigold, cunning sorceress
Yarpen Zigrin, dwarven warrior
With these characters, players will defeat monsters, collect gold, and interact with characters creating "a web of alliances and treachery". Players wanting to try The Witcher Adventure Game out for themselves will be able to when it releases worldwide this year. While those wanting some more information can check out the teaser trailer embedded below.