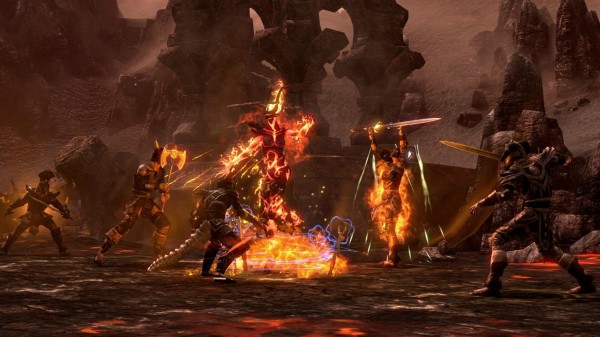 The Elder Scrolls Online is looking to be one of the biggest MMOs to come out in recent years and with a brand new video the team at Bethesda have more to show fans of the series about the new game. The subject this time is group content that players can look forward to working on with their friends in-game, as well as some of there ideas to encourage the team play style.
Weighing in at a tad over 8 minutes the video shows off a decent amount of content from a couple different boss fights that can expected and how they got fast travel to work within game. While the video does come down more to how the three devs go about playing the game themselves, there is still plenty to see.
Those wanting to check out the new video for The Elder Scrolls Online can find it embedded below. The Elder Scrolls Online is currently set to release for PC and Mac in April of this year with Xbox One and PlayStation 4 to follow in June.