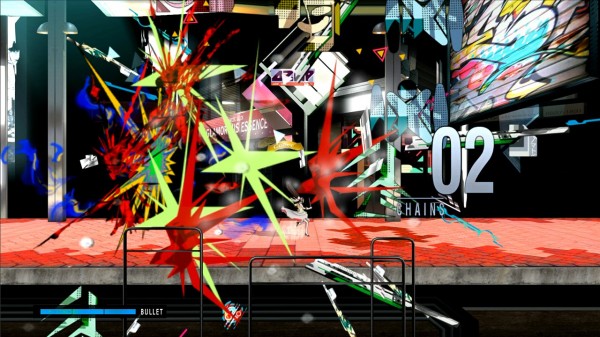 Compilations are quite a mainstay with anime makers and Short Peace is no different bringing together 4 different anime pieces into one collection. With works from Akira director Katsuhiro Otomo, the compilation of Short Peace will be making its way to the Americas this Spring exclusively for PlayStation 3 thanks to the help of Namco Bandai.
But while Short Peace contained the 4 anime short films Possessions, Combustible, Gambo, and A Farewell to Weapons the release to the Americas for the PS3 will also add a fifth piece in the form of a game from the famed Suda51. Ranko Tsukigime's Longest Day is a 2D side-scrolling platformer where players will be introduced to the live of a teenager who moonlights as an assassin, until an evil organization threatens everyone close to them.
Coming from Grasshopper Manufacture and Crisy's Inc., it's safe to assume that Ranko Tsukigime's Longest Day will be a very interesting romp through an unusual world. But those wanting to get a nice look at what can be expected when the entirety of Short Peace is released this Spring can check out the trailer embedded below.